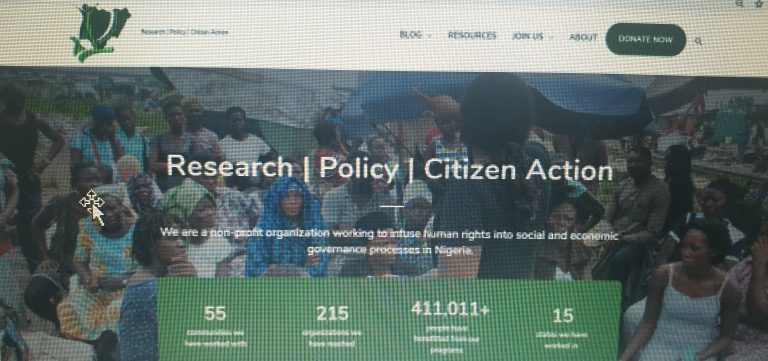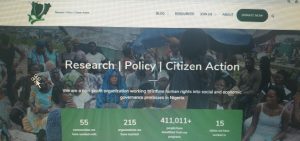 We are excited to unveil our revamped website—www.spacesforchange.org—featuring quicker and easier access to essential information resources, improved functionality and enhanced rich content focused on the organization's work around its four thematic areas: housing and urban governance, energy and environmental justice, women and youth inclusion, and defending civil society space. The revamped site is the product of several months of content and network updates by our digital communications team.
Previously, S4C's website had limited content, fewer dropdowns, less colours, and a lot less interactive web pages.  Although it served its purpose efficiently, it had minimum details as regards critical components and outcomes of the organization's work.  Visitors clicked many times to get from the home page to the page they're looking for.  And also, the donation plugins were absent, making it difficult for public givers to support any component of the organization's work of interest to them.
Thanks to our digital communications team, S4C's website now wears an entirely different look. Its now possible to access the website from any internet-connected device. There are new dropdowns attached, new plugins, new graphic designs, not to talk of the home page that has been rebranded to accommodate more content so that our visitors don't need to spend time navigating several web-pages before find the actual information they're looking for. The new features include:
A meter analysis
This displays the number of impressions we have made from our work over the years
2. Programs summary and direct contacting
S4C's four thematic programs now have separate pages. Each page contains a brief summary of the program's core focus, and the contact information of the staff managing the program. That enables visitors to contact the program officer directly.
3. Featured Media
An array of the organization's recent videos showing our documentaries, news bulletins, media interviews on national and international television, clips of the organization's project activities and many more,  are there to feed your eyes. These videos are updated regularly.
4.   Recent Posts
You don't need to go to the blog page before you can read all the recent posts about the organization's work. The most recent posts can be viewed on the home page as you scroll down.
5.   S4C Newsletter subscription
By entering your name and email, you can now subscribe to our monthly newsletter to join thousands of others who are first to hear about our project announcements, meetings and convening. This section appears on every web page that is opened in the website, just above the CONTACT and IMPORTANT LINK section and below the PARTNERS section.
Saving the best for last, we are happy to assure that most of the valuable content from the previous website had been preserved and integrated into the new site. That means that older pages of advocacy updates on various thematic heads quickly redirect to their counterparts on the new site. With the redesigned website and branded identity, S4C is poised to not just increase traffic, but also to provide deeper insights into our work with greater consistency and engage better with diverse audiences both online and offline.