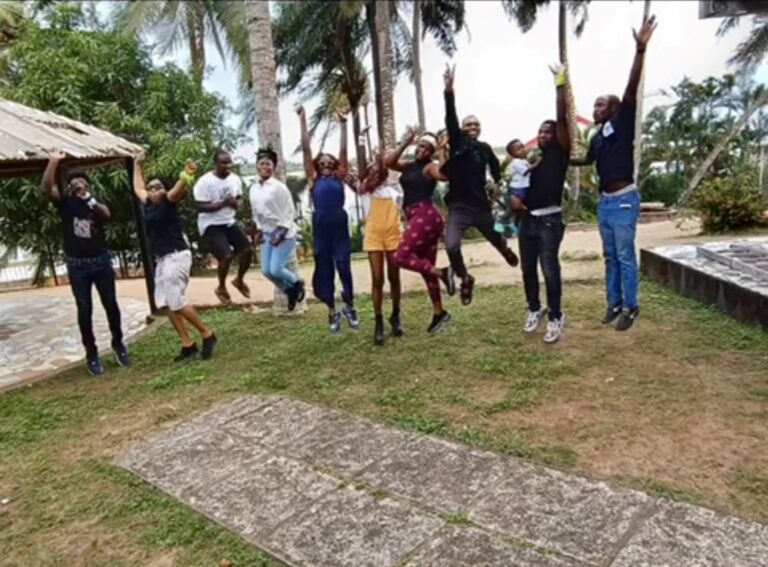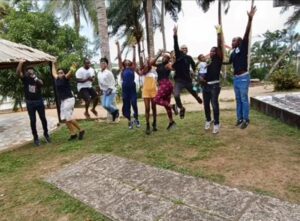 As has been the tradition at Spaces for Change | S4C, all staff and their family members embarked on a week-long retreat to reflect, rejuvenate and refresh. Every first week in August, S4C's Lagos and Owerri offices wind down, allowing all staff to temporarily step aside from their daily routines to go get some rest.  This year, staff members forsook the hustle and bustle of city life and converged at a private resort in Lagos where they reflected together on the work done since the beginning of the year: the wins, the struggles, and the opportunities to take good work to scale. Carrying family and loved ones along during the retreat mirrors the organization's commitment to fostering holistic well-being and acknowledging the symbiotic relationship between personal and professional spheres.
The retreat program was thoughtfully crafted, seamlessly weaving moments of relaxation and leisure with deep introspection. In that relaxed mode, the team engaged in numerous group exercises that honed their social skills while deepening the bonds of solidarity and friendship. Group exercises were accompanied by games designed to forge stronger relationships, refine communication skills, and unveil the intricacies of effective teamwork. External experts facilitated special sessions that imparted knowledge of social skills necessary for workplace harmony such as emotional intelligence, collaborative dynamics, and mental well-being.
The moments of leisure and reflection were spiced with bouts of dancing and comedy. The laughter,  shared meals, and heartfelt conversations created an atmosphere for nurturing the roots of genuine friendships and extending these connections and emotions to family members. Being surrounded by family, friends and loved ones made it easier for staff to de-stress and unwind.
Staff left the retreat fully revitalized, reinvigorated and passions rekindled. In a world where the demands of everyday life can easily overshadow the importance of reflection and unity, S4C's annual staff retreat attests to the enduring power of self-care, bonding, and rebuilding. It serves as a reminder that "body no be firewood", literally meaning that the human body is not made of wood and needs rest from time to time. That's why it is important for us to always create time and space to pause, reflect, and nurture the bonds that bind us together.