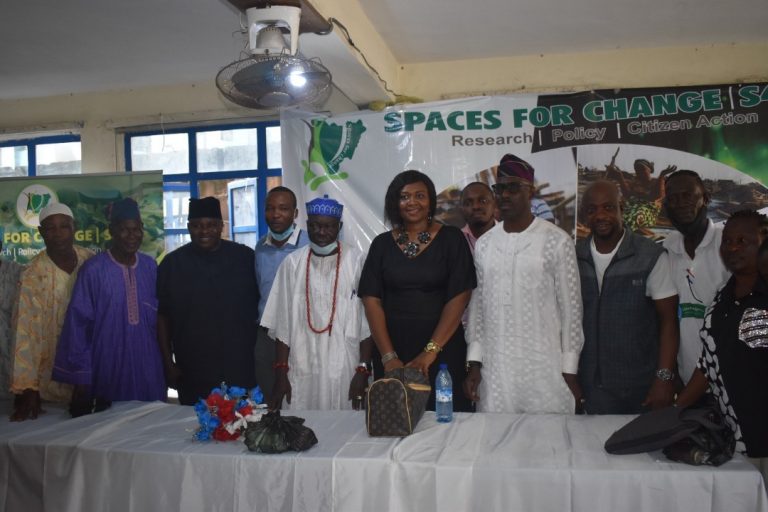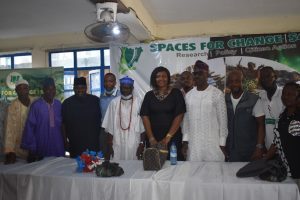 The World Homeless Day is a day set aside to inspire governments, investors and all stakeholders to create a society where everyone has a place to call home. At the October 11 townhall meeting organized by SPACES FOR CHANGE|S4C and Communities Alliance against Displacements to commemorate this year's World Homelessness Day, local council authorities, city planners and state agencies renewed their commitment to provide adequate housing to citizens, respect the right to adequate housing and put an end to all forms of urban displacement.
The townhall held at the secretariat of the Lagos Mainland Local Government Area (LGA) had in attendance, state officials from the Lagos State Urban Renewal Agency (LASURA), Lagos State Building Control Agency (LABCA)—agencies responsible for housing and urban development and planning in Lagos State—Vice Chairman of Lagos Mainland LGA, representatives of the Otto White Cap Chieftaincy family, Baales (traditional rulers) of Otto, Otumara and Oko-baba communities, representatives of Community Development Committees, landlords and developers' association, market women association, and residents of informal communities within the Lagos Mainland area.
In the opening remarks, S4C's Executive Director, Victoria Ibezim Ohaeri, harped on the need for governments to prevent homelessness by respecting and protecting the right to adequate housing.  Realizing the right to adequate housing is not rocket science. Countries have realized this right through the adoption of policies and safeguards to expand access to housing and protect the rights of certain groups including women, youth and vulnerable populations.  Examples include the council flats in the United Kingdom, the social housing schemes in Germany and the land use reform policies in Kenya and Tanzania, all of which are designed to ensure that low-income citizens have access to adequate shelter.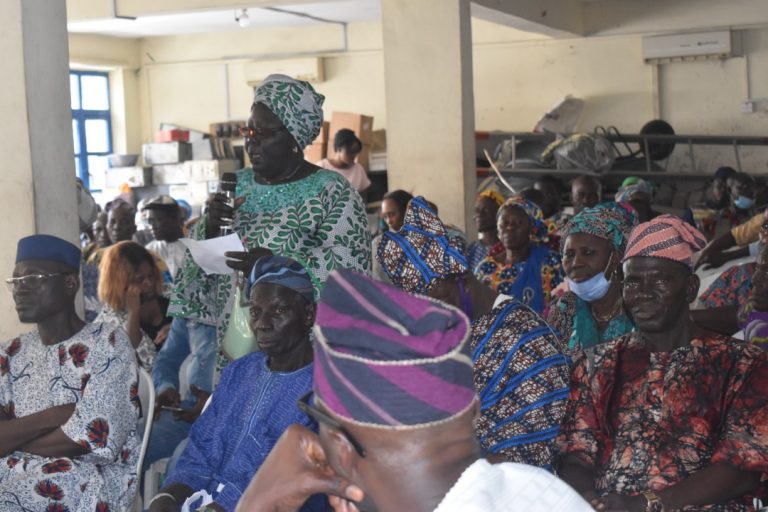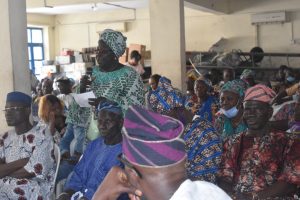 The Vice Chairman of the Lagos Mainland LGA, Honorable Jubril Emilagba, representing the Chairman of the LGA, outlined the steps the Mainland local government administration has been taking towards preserving land tenure security of Mainland residents, including payment of adequate compensation and or relocation where land is acquired for public benefit. For instance, the Lagos Mainland LGA is ensuring that wood market traders affected by the re-development of Oko-baba community are not forcefully displaced, and that they are adequately compensated should eviction become inevitable. He also discussed some of the council's interventions to protect indigenous communities that will be impacted by the planned regeneration of Otto and Otumara communities within the Mainland LGA
The opening comments from S4C's director and the Vice-Chair of Lagos Mainland sparked fiery debates and discussions around the impact of city regeneration plans and the urban land reforms on low-income populations, mostly residents of informal communities in Lagos Mainland LGA of Lagos State. Responding to queries from the participants, LASURA reiterated the State Governor's assurance that there would be zero displacement during his administration. It was generally agreed that forced evictions have declined significantly since the current governor, Babajide Sanwoolu, came on board.  Hence, Lagos planning agencies are guided by a principle of no-displacement in its regeneration plans. This announcement spurred demands for a clear policy framework that codifies this verbal commitment into legally enforceable guarantees.
Achieving inclusive urban regeneration hinges on the partnership between all sectors of the society. Hence multi-level stakeholder collaborations, resource allocation, and management must be efficiently leveraged. At the end of the event, state officials and local council authorities reassured residents of their meaningful engagement and participation in the proposed regeneration initiatives undertaken by the Lagos State government at every stage. There was also commitment from other stakeholders, particularly LASURA to ensure that the rights and interests of residents are protected and taken into consideration in the execution of the numerous regeneration projects going on in Lagos.