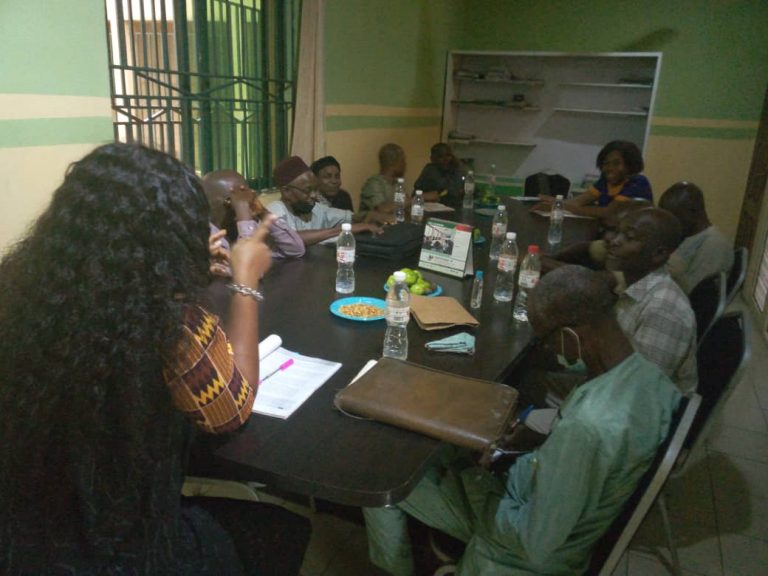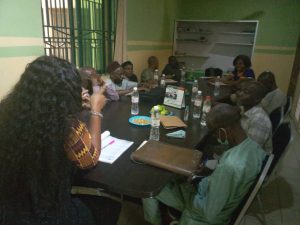 Ever since S4C launched its research report,  titled, "Natural Resource and Benefit – Sharing Negotiations between Host Communities and Extractive Companies: A Case Study of Assa North and Ohaji South [ANOH] Gas Development Project, the number of mineral-rich communities approaching the organization, seeking sound legal advice for navigating the complex relationships and contract negotiations with extractive companies have multiplied.  IMO COMMUNITIES. Through these community outreaches, S4C built the capacity of local actors to negotiate contract terms, demand opportunities to participate and benefit equitably from extractive activities sited in their own vineyard.
At these meetings, S4C shared the key findings and recommendations contained in the latest research report. Although the report focused on the host and impacted communities of the ANOH gas development project, the social and economic realities are uniform across the entire province in Ohaji/Egbema housing other major extractive and oil refining projects operated by both indigenous and international oil majors. Consequently, S4C walked participants through the laws and international best practices that apply to the extractive sector in order to deepen their understanding of communities' right to free, prior and informed consent, especially the right to be informed about the nature of the extractive activity and the associated environmental impacts, information regarding the size of land to be acquired, the land-taking and compensation modalities, type of licenses held by operators, duration of the project, the risk mitigation measures and the benefits accruable to the community. These details are usually considered when negotiating agreements with investors needing community lands for their businesses. The inclusion of women in these negotiations are imperative because women are disproportionately impacted by oil and gas exploration activities as their farmlands are taken over without adequate compensation, local water sources and their farm produce frequently affected by oil spills.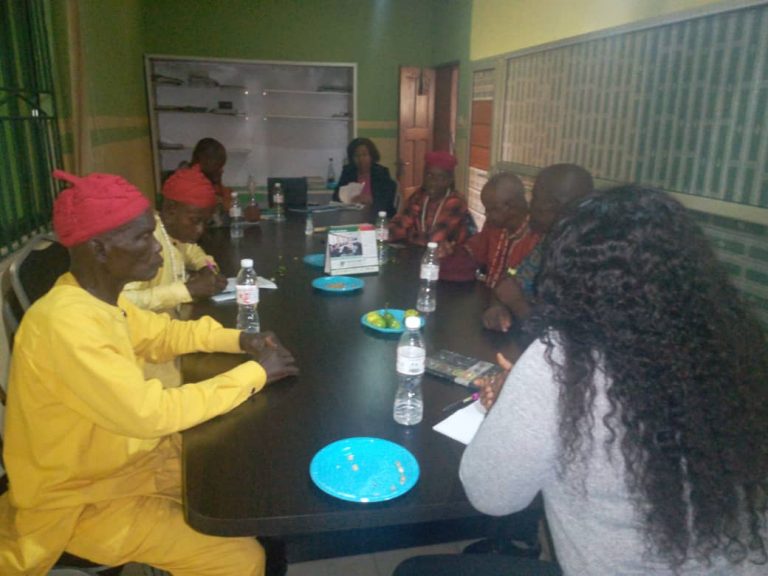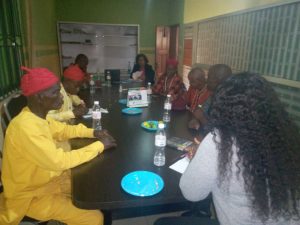 Elated by the new knowledge gained, leaders of the various communities thanked SPACES FOR CHANGE for providing evidence-based advisory which deepened their understanding of existing laws applicable to the extractive sector and legal remedies available to them as host communities. Despite these legal protections, they decried the undue interference of state governments and the escalating tensions caused by the parallel governance structures set up by oil companies. The parallel mechanisms—often known as Community Development Committees (CDC) or the Community Engagement Management Board—set up by oil companies primarily operate as rivals to preexisting local institutions and constantly counter any position adopted by the majority of the populace to advance their collective wellbeing. These are the two major causes of disunity and restiveness in the entire local government area. No week passes without news of killings, kidnappings, extortions and violence in the province. Just recently, a police officer and four oil workers were reportedly killed in an ambush in Assa community in Ohaji/Egbema Local Government Area of Imo State, while an unspecified number of persons sustained gunshot injuries. If you take away these twin problems of state interference and parallel company-community engagement mechanisms, peace will be restored to the area.
Community women lamented the low crop yields recorded in recent times. Before, Ohaji yam and cassava are famed for their large size and highly-nutritious value. The entire Ohaji area used to be known for their faming prowess and naturally-huge agricultural harvests without using fertlisers. Nowadays, local farmers continue to express shock over the dwindling crop yields year and after year, even after using fertilizer and other soil-enhancement techniques. The crop declines have worsened since the oil and gas exploration and production activities commenced operations in their localities. Community leaders also faulted the lack of adequate legal representation for communities during GMOU negotiations. All the communities engaged agreed with S4C's research finding that extractive companies unilaterally drafts GMOUs and hands over to community representatives to sign, pointing to lopsided power relations between the negotiating parties. Oil and gas operators have always resisted and stifled every attempt by local leaders to object to offending clauses in the GMOUs. Other challenges mentioned include inadequate compensation of land acquired for extractive purposes, poor execution of projects agreed upon in the GMOUs and weak supervision of the activities of oil companies by state agencies etc.
In light of these revelations, community leaders, in unison, implored S4C to continue to provide them with sound legal advice to guide their dealings with oil companies. In closing, S4C emphasized the need for host communities to negotiate for long-term value that will benefit even the unborn generations and not to mortgage their future for mere crumbs and pittances. S4C also reiterated its commitment to open its door to every community whose rights are trampled upon by corporate actors by providing legal advice and free legal representation in court. In addition to that, S4C will intensify its advocacy and partnerships with the communities to deepen their knowledge, empowering them to negotiate better benefits that can engender sustainable development in oil producing communities across the country.