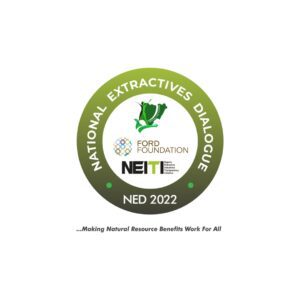 Spaces for Change | S4C in collaboration with the Nigeria Extractive Industries Transparency Initiative, (NEITI), with support from Ford Foundation, will host the maiden edition of the National Extractive Dialogue on 21-22 June 2022 in Abuja, Nigeria. The event tagged "Making Natural Resource Benefits Work for All" will bring together stakeholders in the oil and gas and solid minerals industry—policymakers, corporations, regulators, host communities and the civil society—to assess the (policy, regulatory and institutional) progress that has been made in the subregion to improve contract transparency, benefit sharing, energy transition as well as the inclusion of host communities in these processes.
Industry stakeholders from countries in the subregion, especially Nigeria, Ghana and Senegal, will learn from each other, finding solutions to common problems and identifying best and inclusive practices for improving the resilience of national economies in the face of increasing commodity price volatility around the world while preparing meaningfully for the transition to a low-carbon future.  In addition to evaluating the performance of the extractive industry and proffering evidence-based policy recommendations for addressing identified gaps, the conference will also feature the public presentation of S4C's latest publication, The Community-Investor Guidelines. The Guidelines has been developed to support host communities in engaging meaningfully throughout the lifecycle of an extractive project, from exploration, to planning, construction, operations, and closure.
Details for the event are as follows:
Date: 21st – 22nd June 2022
Venue: Rockview Royale Hotel, Plot 196 CAD Zone A8, Adetokunbo Ademola Crescent, Wuse II, Abuja.