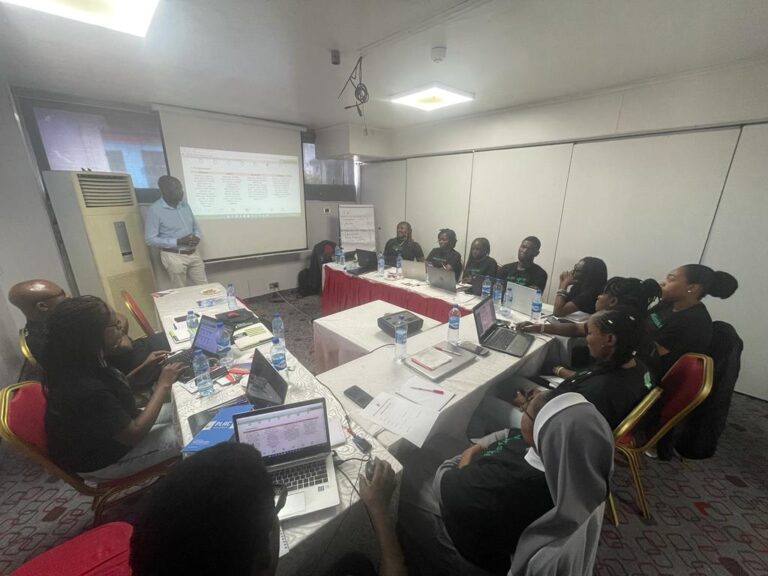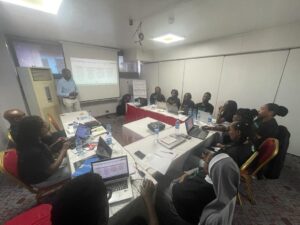 Every year, board members and staff of Spaces for Change | S4C come together during the annual retreat to unwind, reflect and strategize for better organizational performance. This year's annual retreat held on August 1-5, in Lagos, coincided with both the organization's annual board meeting and the Organizational Mapping Tool (OMT) exercise. The OMT is an assessment tool designed by the Ford Foundation to help organizations determine their areas of strength and also identify areas for institutional strengthening. These week-long activities not only afforded time for the board and staff to jointly reflect and introspect on the wins and upsets recorded over the past 10 years, but also enabled the entire team to get to know each other in a more informal setting.
Since its inception a decade ago, S4C has evolved into a leading advocacy group comprised of subject matter experts on key issues such as counterterrorism and human rights, extractive justice, gender, urban governance, and defending the civil society space. As the organization's influence continues to grow,  it is important to constantly upgrade our operations and internal governance processes in alignment with international standards. During the OMT, board and staff members had a chance to evaluate the entire performance of the organization ranging from mission and strategy, programming, learning and evaluation, advocacy and field engagements, financial operations, human resources, external communications, governance, executive leadership, and the entire organizational culture. The principal value of the OMT exercise is in the collective discussion and evaluation of the organization's strengths and areas for growth. Together, we took another look at the organizational vision, mission, and strategic plans and had frank conversations regarding what the future of the organization would look like.
The annual retreat is not only a time for serious conversations regarding organizational wellbeing, but also a time for staff to take time away from their work schedule and bond with their families. Held in a choice location away from the office, staff members were encouraged to come with their families. With our spouses, children, and family members all around, there were moments of games, exercise, fun, laughter, and great food to keep us happy. Staff members resumed work the following week, totally rejuvenated and with a greater clarity of purpose to work towards making the world a better place.