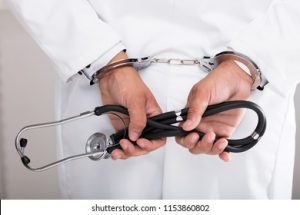 Spaces for Change filed a lawsuit in 2018 against the defendants and Lagos State authorities at the Lagos State High Court on behalf of a couple whose 11-month-old baby died as a result of medical negligence by a senior nursing staff of the Lagos State Primary Health Board. The Lagos State Primary Health Board and 6 others were named as defendants in the suit before the Ikeja division of the Lagos High Court.
The deceased, 11-month-old David, was diagnosed with malaria and admitted at Primary Health Care Centre, Alimosho owned by the Lagos State Government. The 1st Defendant, a principal nursing officer claimed to have injected David with 'chloramphenicol' and 'chloroquine' injection for the treatment of malaria. It must be noted that use of these substances for the treatment of malaria had been banned in Nigeria at the material time. Immediately after the injection, the malaria diagnosis dramatically mutated into the decomposition of the tissues in the deceased's thigh region. The deceased David did not receive adequate medicare following the rapid deterioration of his health until he passed on some days later.
At the High Court, Spaces for Change prayed the court for declaratory reliefs, damages for the  violation of the constitutionally-guaranteed right to life and an apology from the state authorities. S4C argued that the defendants' acts and omissions have occasioned an infringement of that right, resulting in the irreparable loss suffered by the Claimants. The Lagos court referred the suit to mediation at the Lagos Multidoor Courthouse (LMCH). After several adjournments, protracted negotiations and multiple change of state counsels spanning three years, parties reached a resolution on the 14th day of September 2021. The settlement included a damage award of Five Million Naira, an apology by the state authorities and an assurance that the 1st Defendant has long been dismissed from medical practice.
Beyond the monetary compensation, the claimants found fulfilment and consolation in the fact that state authorities and their agents can be held accountable. The case further created an opportunity for the state to activate a systemic restructuring, culpability mechanism and immediate remedial approach to situations that led to the avoidable death of young David. It is important to note that medical negligence is a legal area that has not been sufficiently explored by litigants in the Nigerian legal system. This is either due to lack of expertise or lack of willingness of victims of medical negligence to tirelessly seek remedy before a court of competent jurisdiction. S4C remained committed to using the instrumentality of the law to challenge human rights violations arising from the conduct of both state, corporate and non-state actors.