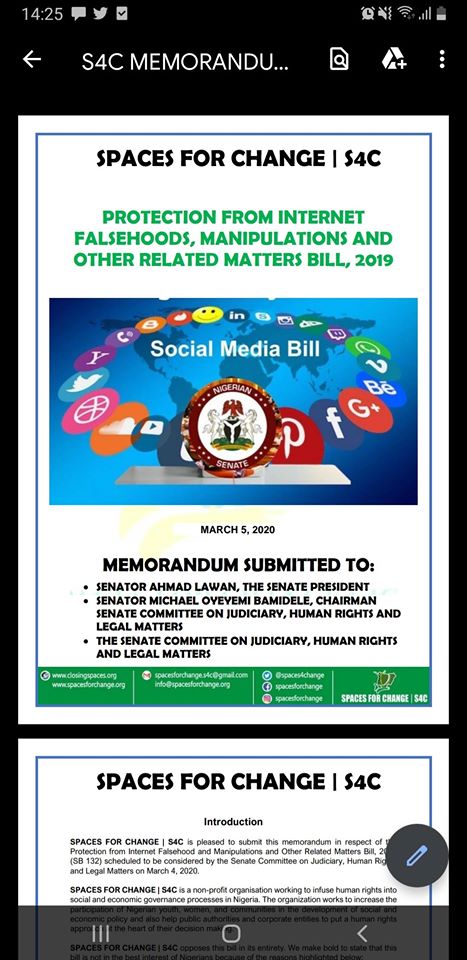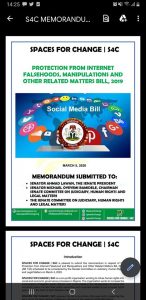 SPACES FOR CHANGE | S4C submitted a legal memorandum to the Senate Committee on Judiciary, Human Rights and Legal Matters in respect of the Protection from Internet Falsehood and Manipulations and Other Related Matters Bill, 2019 (SB 132), popularly known as the Social Media Bill.
The memorandum details the organization's reasons for opposing the bill in its entirety. The include:
1. The Bill contains too many vague provisions that criminalise free speech and legitimate media activities
2. It duplicates existing laws and agencies
3. We sense potential danger to free civic space for dissent and change
4. It criminalises popular tools of satiric and artistic expressions
5. It usurps the powers of existing law enforcement agents, including the judiciary
This memorandum was presented before the Senate Committee at the public hearing held on Monday, March 9, 2020 in Abuja, Nigeria.