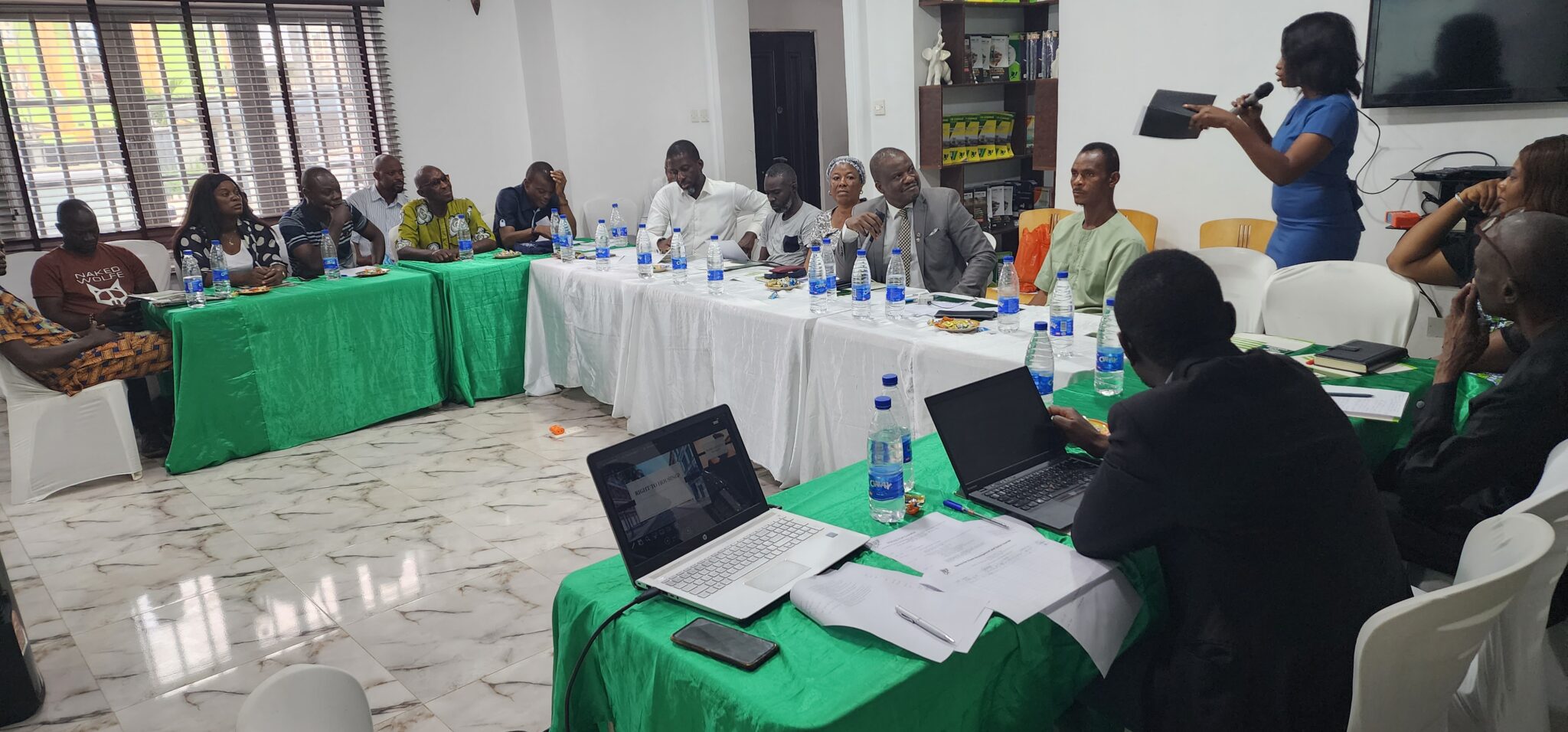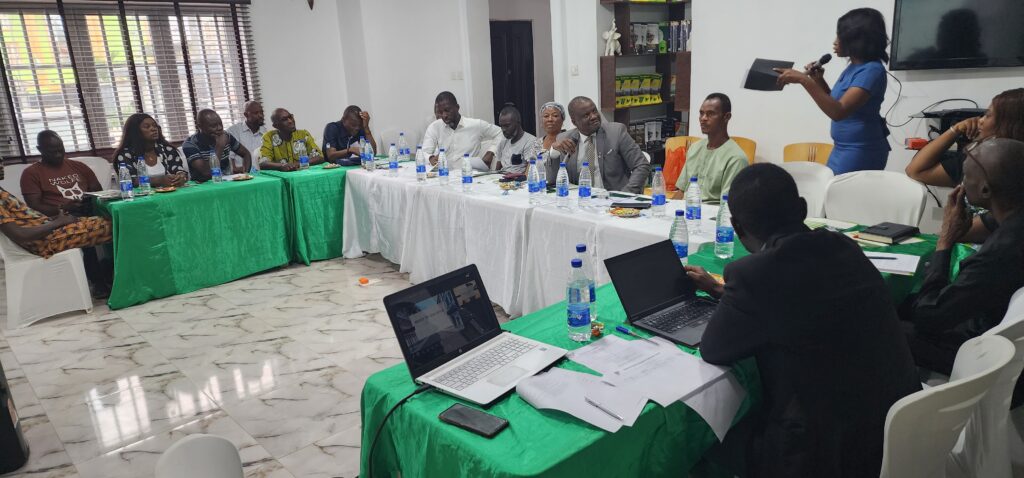 In commemoration of 2022 World Habitat Day (WHD), themed Mind the Gap. Leave No One and Place Behind, Spaces for Change [S4C] organized a symposium on October 19, 2022, which brought together stakeholders from the public and private sectors to jointly reflect on Lagos State government's performance in the delivery of adequate housing for Lagosians. Representatives of the Ministry of Housing, Lagos State Resilience Office (LASRO), Lagos State Urban Renewal Agency (LASURA), Ministry of Local Government and Community Affairs, civil society organizations (CSOs),  community leaders from the Communities Alliance against Displacement attended the event.
This year's WHD  focuses on the growing inequality in cities and human settlements. Lagos faces acute housing deficits, currently towering above an estimated 3.2 million houses. Although Lagos State government has increasingly partnered with, and or encouraged private developers to build houses for residents, these efforts have not resulted in a marked increased in citizen's access to housing in the state. Instead, homeownership and renting accommodation are becoming more expensive and far beyond the reach of middle- to lower-income earners. This situation has culminated in the proliferation of slums across the city, which are in turn, targets of the state's urban renewal and gentrification schemes. Urban renewal initiatives are often preceded by mass demolitions and displacements with no guarantee of compensation and resettlement.  These trends have created deeply entrenched inequalities in access to housing in the megacity.
The symposia started with a group reflection on what Lagos means to different persons. Adjectives used to describe the city include '"resilience, "tolerance", "opportunities", "discrimination", "tribalism", "cultural melting pot", "inclusion", "deprivation" etc. These adjectives reveal that Lagosians perceive the state differently based on their everyday realities. Gainfully employed and economically empowered persons felt that the state was a land of opportunities, while those lacking economic resources and living in underserved communities perceived the state as discriminatory and depriving citizens of basic amenities.  From that candid reflection, participants discussed how the triple Cs: COVID-19, climate, and conflict – have exacerbated preexisting urban inequality, further deepening spatial exclusion and access to urban services. Rather than close the inequality gap, official responses to the three Cs often aggravate housing challenges, widening the gap between the rich and the poor.
Is housing a human right under Nigerian law? A presentation by S4C's Legal Officer, Patrick Allam, discussed the government's responsibility to provide adequate and affordable housing. In Nigeria, the right to adequate shelter is enshrined in Chapter Two under Section 16(2)(d) of the constitution of the Federal Republic of Nigeria. Regrettably, the rights provided under Chapter Two of the constitution are regarded as Fundamental Objectives and Directive Principles of State Policy. Section 6(6)(C) of the constitution renders all the rights in that chapter non–justiciable. This implies that no one can judicially compel the Nigerian government to realize the socio-economic rights espoused therein.
World Habitat DayAs has been clarified by the UN Committee examining the implementation of the International Covenant on Economic, Social and Cultural Rights, (ICESCR), the government's responsibility to provide adequate housing does not mean governments should build houses for all citizens.  Rather, it means that governments need to create the enabling environment in the form of legal frameworks, political will, and the socio- economic conditions necessary for the realization of this right. Hence, expanding citizens' access to housing requires dedication and a behavioral shift to allocate more national resources to the country's most disadvantaged members. Many held the view that the absence of an express legal provision, couched in the language of human rights, has made federal and state governments not to give housing the serious attention it deserves.
Discussions dived deeply into the numerous housing initiatives in the state dating back to the 1950s and the approaches employed by successive administrations to expand access and inclusion. They include the establishment of institutions and initiatives for housing delivery such as the Lagos Executive Development Board (LEDB), Lagos State Ministry of Housing, Lagos HOMs,  public private partnerships, land regularization and "Rent-to-Own"schemes etc. While all these institutions and initiatives are ideal in theory, heavy gaps remain in practice.   Specific issues flagged include land scarcity, inadequate mortgage systems, exorbitant prices of building materials, titling bureacucracy, corruption etc.
The discussions that followed explored strategies for bridging the gaps between policy and practice. The new Lagos State Development Plan (2022-2052), unveiled at the Lagos State Economic Conference in provides answers to some of these challenges. The strategy entails developing new urban centers and shifting economic activity to the outer reaches of the Lagos East and Lagos West districts. Furthermore, the plan will also encourage private developers to assist in providing mixed-income and environmentally sustainable housing by offering them incentives such as land subsidies, tax breaks, and tax reductions. While these strategies are laudable, community leaders and civil society leaders want these plans to be implemented in ways that work for the poor.  Integrating the perspectives of marginalized communities' urban policies and governance is key. Doing so entails reforming certain existing policies and laws that create exclusionary effects. It also entails encouraging local production of building materials, improving awareness of the National Housing Fund and critical investments in social housing development.