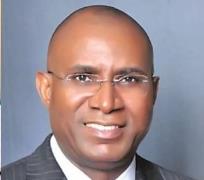 On March 23, 2020, the Office of the Deputy President of the Senate constituted a Stakeholders Committee on the Review of Shipping and Clearing of Charitable Items into Nigeria. The Committee has been mandated to review the maze of legal framework pertaining to charitable imports into Nigeria, and come up with a Standard Operating Procedure (SOP) for easing the shipment and clearing of charitable goods and services. SPACES FOR CHANGE is a member of the SOP Working Group E, examining how shipment difficulties affect the work of local and international non-profits operating in Nigeria.
For many non-profit organizations as well as philanthropists operating in the public and private spheres, bringing in charitable imports into Nigeria has remained an uphill struggle for many years. Charitable imports have been fraught with the challenge of correctly classifying items for the purposes of waivers, rebates, exemptions and other privileges. Consequently, there is confusion at the point of clearing charitable and commercial items, as they all, sometimes, go through the same importation processes.
Secondly, the approval points for clearing imported charitable items are dispersed across multiple agencies with overlapping functions. If the time spent on securing approvals and clearance from the Nigeria Customs Service, NAFDAC, Standards Organization of Nigeria (SON), Ministry of Finance, Nigeria Ports Authority (NPC), is combined together, it takes importers no less than 8 months to one year to clear charitable items in Nigeria.
The result is that charitable items often incur high demurrage charges sometimes caused by delays during the clearing window. Other causes of high demurrage charges include the denial of import duty waivers by relevant government ministries/agencies, late application of necessary documents, delayed approvals, among others. Apart from the financial losses incurred, these bottlenecks have particularly prevented life-saving relief materials from reaching those in critical need, including disease-ravaged areas and Internally Displaced Persons (IDPs) settlements. It is instructive to note that the Nigerian government, in principle, allows import waivers on charitable items. Records of abuse of duty waivers, have caused state departments to either hesitate in granting waivers or granting blanket denial of waivers for all imports.
Charitable items are gifts donated by individuals, organizations or governments to the less-privileged, usually through not-for-profit organizations, faith-based organizations and private individuals. The items come in different forms such as clothing, foodstuffs, medications, and equipment and services. All importers of goods into Nigeria, regardless of the nature of their charitable or non-profit operations, are required to comply with the unduly prolonged shipment processes and ensure charitable items are not used for commercial purposes.
In light of the above problems, the Office of the Deputy Senate President, Senator Ovie Omo-Agege, constituted the Stakeholders' Committee, comprising the Shippers Council of Nigeria, federal government ministries and agencies, UN agencies, international non-governmental organizations, indigenous non-governmental organizations (NGOs), port service operators and the diplomatic corps, to come together to iron out the areas of difficulties, and present a harmonized operating procedure that will eliminate the existing bottlenecks. 'The ability to easily import charitable items into Nigeria is one of the major challenges faced by the non-profit sector and must be urgently addressed in the interest of all Nigerians', Senator Omo-Agege said in a statement, delivered by Princess Modupe Ozolua, at the inauguration ceremony held on Monday, March 23, 2020.  Ms. Ozolua is the Special Adviser to the Deputy Senate President on Non-governmental Organizations.