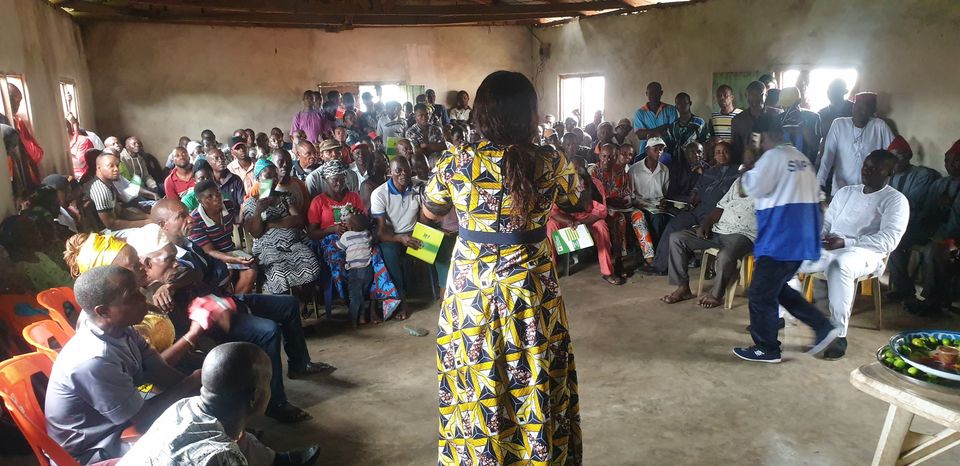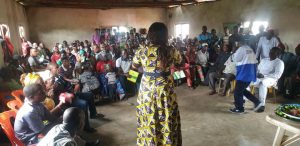 Energy Transition Is this increasingly-popular clamour for a transition to cleaner forms of energy just, timely and inclusive?  In January, Spaces for Change held series of focus group discussions and townhalls in three states of the Niger Delta region (Rivers, Bayelsa and and Imo) in order to better understand how oil-rich communities and their allies (in policy, political and civil society circles) perceive 'just energy transitions'. These discussions were held under the auspices of the project, Making Space for Dialogue on Just Transitions in Africa's Oil and Gas Producing Regions, which studies the different perspectives of a just energy transition among citizens and civil society actors in Nigeria's oil and gas producing areas. Drawing from the disparate meanings and constructs held by a diversity of civic actors, the new body of evidence generated from this study underlines the significance of mainstreaming local perspectives into the deliberative processes of just transition locally, nationally and globally.
Discussions with oil and gas-rich communities indicate a shared yearning for a new dawn marked by new methods, new possibilities, new opportunities and new strategies for negotiating the costs and benefits of natural resources.  It is evident that their ostensible support for the defunding of fossil fuels flows from a collective appetite to explore alternative fuels and compare and contrast the benefits. On the other hand, the support is conditioned on the expectation that renewable energy will give communities greater power and control over natural resource benefits than oil and gas.
From Imo to Rivers to Bayelsa, communities desire sustainable alternatives to the so-called corporate social responsibility (CSR) initiatives of oil and gas corporations. Communities seek a departure from the current practice where local leaders are either induced or coerced to sign general memorandum of understanding (GMOUs) they took no part in negotiating its terms and conditions. The unequal bargaining power between enterprises and negatively-impacted groups places communities at a position where they are unable to challenge the imposition of unfavorable, non-consensual decisions made on their behalf. As part of the necessary ingredients of a just transition, there is need for enforceable legal standards which empowers communities to hold multi-nationals accountable for non-adherence to negotiated agreements.
Within civil society community—whether operating within or outside the extractive regions—support for a just transition often derives inspiration the inequities and the multitude of challenges associated with oil and gas exploration in Nigeria. For this reason, civil society stakeholders often take sides with communities, deploying a variety of approaches—ranging from research, street demonstrations, litigation, policy engagements, media action etc.—to push for environmental protection, including a just transition. Civil society-led protests in the wake of the November 2021 oil spillage in Nembe (Bayelsa State), research investigations into the sharing of costs and benefits between communities and corporations, litigation challenging environmental damage by corporations are examples of initiatives designed to promote and preserve the rights of local populations to a clean environment.
Just transition is, therefore, largely intertwined with the clamour for climate justice. However, civil society support for a just transition is not absolute, but rather premised on certain conditionalities: the preparedness and inclusiveness of national transition arrangements. Another major concern relates to the adequacy of measures put in place to cushion the enormous fiscal, socio-economic and cultural losses that will potentially affect millions of individual, corporations and nation states as a result of the shift away from fossil fuels.
Just transition campaign can only be said to be just when there is clear and predictable roadmap for righting the wrongs which fossil fuels have done to extractive communities such as the Niger-Delta. Without such concrete and targeted measures being put in place, just transition would remain a one-sided agenda that favours largely the corporations from western countries that perpetuated these injustices. The inclusion of local communities in the national transition plan is difficult to achieve without decentralizing the current political and fiscal governance systems.
It is important to note that female and male perspectives on a just transition vary significantly. For women in the gas-endowed communities, a just transition means recognizing the gender-differentiated impacts of hydrocarbons and the availability of adequate remedies for these impacts. It also needs to be backed by the establishment of mechanisms and access to new spaces that enable women have a say in the distribution and delivery of natural resource benefits.
The research was conducted by Spaces for Change, in collaboration with the Institute for Development Studies (IDS) and supported by the British Academy.