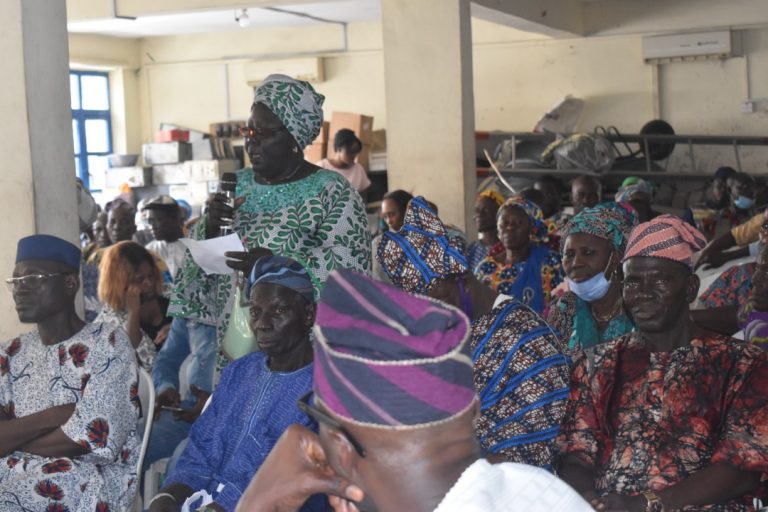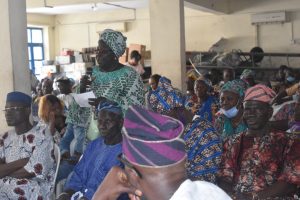 At the bi-annual congress of the executives of Communities Alliance against Displacement | CAD held on August 25, twenty leaders of Lagos informal communities converged in Ikeja to collectively review their mandate to undertake strategic interventions to resist forced evictions in underserved communities. The meeting also doubled as a capacity-building session to deepen their understanding of the state and national laws often invoked by state authorities to justify forced evictions as well as the remedial options available to communities facing such threats.
The congress' 20 participants were drawn from communities in Badia East, Otumara, Badagry, Snake-Island, Bariga, and Yaba. These communities have a common denominator: they live in underserved settlements, popularly called slums, where forced evictions carried out in the name of urban renewal are commonplace.  Because most residents lack titled land documentation, they are prone to urban-induced gentrification and forced displacement, and are in constant danger of forceful eviction without proper compensation or resettlement.
Legal experts from Spaces for Change (S4C) facilitated learning sessions that explained the laws that justify forced evictions in Nigeria. Public authorities derive the powers to demolish properties and evict the occupants from a plethora of laws such as the 1999 Constitution of the Federal Republic of Nigeria; Land Use Act, 1978; Lagos State Urban and Regional Planning and Development Law, 2010; Lagos State Waterfront Infrastructure Development Law, 2010; Lagos State Waterfront Infrastructure Development Law, 2009 and the Environmental Sanitation Enforcement Agency Law. Some of these laws confer the power of eminent domain on the state, which is often expressed as "overriding public interest". Community leaders learned how this power is enforced in practice and how to detect and challenge the misuse/abuse of such powers. They also learned about the advantages of class-action lawsuits over individual lawsuits as one of the remedial options available to victims of forced eviction. This option leverages the collective action capabilities and the exponential strength of communities to tackle large-scale displacement.
Participants gave useful feedback at the end of the sessions. They acknowledged that the knowledge acquired from the sessions has expanded their capacities to effectively deliver on their group's mandate.  They also appreciated the partnership of Spaces for Change and described it as "a safe place to interact with state and local authorities and also mainstreaming the needs of informal communities  into the state's housing and urban development agenda." The leaders and executives committed to going back to their constituencies and stepping down the knowledge and training to their respective members. Since its launch in 2017, CAD has demonstrated resilience in coordinating leaders from marginalized and displaced communities to tackle forced eviction and mass displacement.