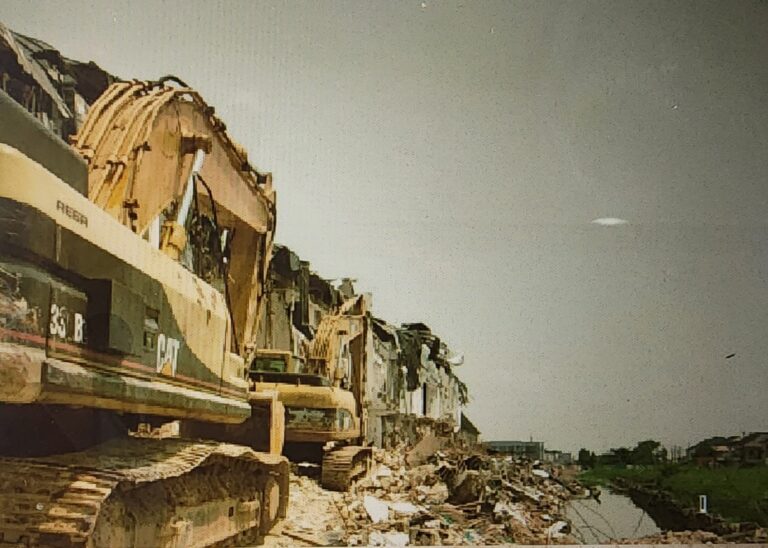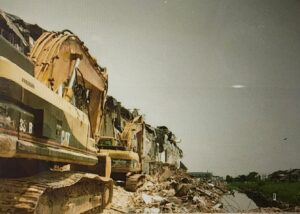 "We are suffering for the sins we know nothing about", a victim of the recent demolition of properties in the luxurious Signature Villa Estate, Lekki, Lagos, lamented beside the ruins of his former home. Amid tears, confusion, and despondency, other victims of the demolitions took SPACES FOR CHANGE around the demolished areas, narrating their recent ordeal and surreal journey from shelter to homelessness.
On October 12, 2023, the Lagos State Government demolished over 25 completed terraced buildings and other structures along the Ikota drainage channel, leaving scores of families homeless. What exactly happened in Lekki's highbrow Signature Villa Estate in Lagos? Who ordered the demolitions? What necessitated the demolitions? Who gave approval for the building permits allowing the housing construction to proceed? Were there due diligence lapses by innocent purchasers for value? Who should be held accountable for the mistakes made and losses incurred by victims?
To unravel the answers, Spaces for Change | S4C and the Communities Alliance against Displacement (CAD) embarked on a fact-finding mission to the Signature Villa Estate within Ikota Villa Estate, Lekki, Lagos, on October 18, 2023.
Here, we present the findings of our enquiry, presenting the facts and the gaps within.