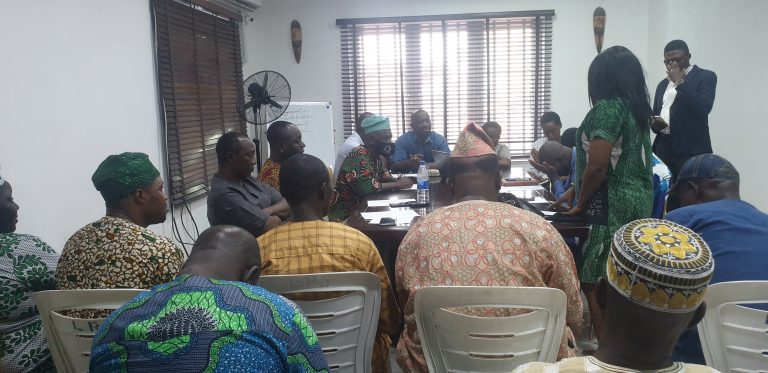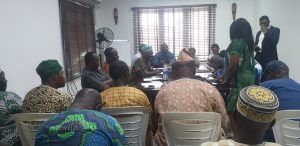 Twenty-two (22) local leaders and community representatives of informal communities at risk of evictions in Lagos Mainland Local Government Area of Lagos State converged at the general meeting of the Communities Alliance Against Displacement (CAD) held on 6th July 2021. The meeting afforded executives of the Community Development Association (CDA), Community Development Committee (CDC), Lagos Mainland Landlords and Tenants Association, traditional leaders and representatives of Ifeoluwa, Ifesowapo, Toluwani, Apapa and Ebutte-Ilaje communities to map out a strategy for pushing back and engaging state authorities regarding the planned regeneration of Otto and Otumara communities by the Lagos State government.
According to an official publication on the Lagos state website on 7th of May, 2021, the Governor of Lagos State, Mr. Babajide Sanwo Olu has approved the plans for the re-generation of Otto, Otto-Ilogbo, Ifeoluwa, Ifesowapo, Toluwani and Otumara communities in Lagos Mainland Local Government area of the State to make way for the creation of a new micro city which would complement the proposed revamping of the National Arts Theatre, Iganmu by the Federal Government. The news has stirred up mixed feelings of excitement and cynicism amongst the residents of these communities as the said plan is still very much shrouded in secrecy.
At the meeting, it was generally acknowledged that forceful displacement is the customary approach employed by the State government to upgrade informal settlements (often called slums). Infrastructural development, slum regeneration and crimefighting are the most popular justifications for these displacements, even where this approach violates several local laws, regional covenants and human rights declarations.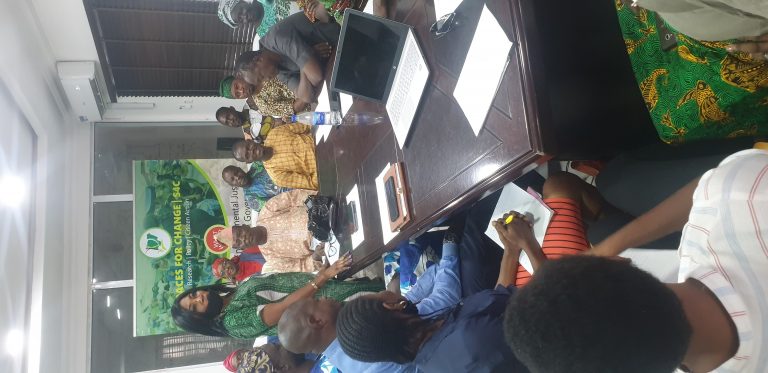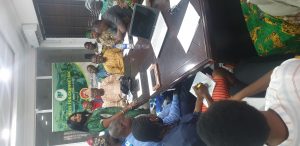 Participants at the strategy meeting deliberated on a wide range of strategies for engaging urban planning authorities at the local and the state levels. The engagements would create spaces for project-affected persons and stakeholders to make inputs and channel their concerns to the authorities. Residents of the affected communities would like to see a participatory upgrading model which puts residents at the heart of decision-making and prioritizes residents' most critical needs.  Rather than demolish slums, the government should recognize land rights for the urban poor and the development of affordable housing as a part of a broader strategy for ultimately minimizing the housing deficit and the explosion of slums in Lagos.
The strategy meeting concluded with a firm commitment of all the stakeholders to continue to push harder for housing policies that are beneficial to the urban poor, especially residents of informal communities and to actively engage with the appropriate authorities to promptly respond to their demand for an urban regeneration exercise with a human face.