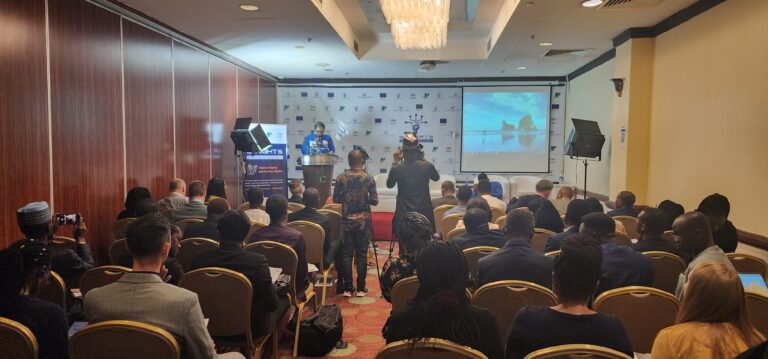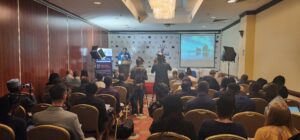 Spaces for Change | S4C in partnership with Avocats Sans Frontieres |ASF, and Centre for Information Technology and Development |CITAD, launched the Enhancing Digital Rights in Nigeria (e-Rights) project at a ceremony held on March 29 in Abuja, Nigeria. The occasion brought together a diversity of participants from the diplomatic community, civil society organizations (CSOs), media practitioners, and regulatory agencies such as the Nigerian Communication Commission, Nigerian Information and Technology Development Agency, National Human Rights Commission, and the Nigerian Data Protection Bureau. The e-Rights project aims to harness the opportunities provided by new technologies to promote and protect the rights of Nigerians to a safer and more inclusive digital space.
Thanks to the advancement in digital technologies accompanied by the present-day information boom,  the spaces for mass mobilization and holding governments accountable are increasingly shifting from the streets to online platforms while amplifying the voice of citizens and civil societies.  Concerned about adequate safeguards for online activities and the rising influence of technology in building and sustaining democracies, governments are pushing back against the rise of technology-propelled people power primarily through the use of regulations and law enforcement mechanisms.  According to the Executive Director of Spaces for Change, it is important to strike a healthy balance between regulations and civic freedoms. To achieve this, accountability must lie at the core of regulatory controls. Not only that, regulations must be consistently and justly applied toward citizens, corporations, and non-state actors.  Other remarks by a broad spectrum of stakeholders not only welcomed the e-Rights project but also underscored the timeliness of the proposed initiatives designed to ensure that digital assets and spaces available to citizens to participate in governance remain free, safe, inclusive, and unobstructed.
Under the e-Rights Project, S4C will deploy technological solutions to empower civic actors to resist and challenge online repression. More specifically, the Closing Spaces Database – www.closingspaces.org –, hosted by S4C, will provide a safe online platform for reporting and monitoring digital rights breaches.  Tracking and documenting crackdowns on the digital rights of citizens on the database represents the first step in combating restrictions on civic freedoms. It does this by identifying and reporting the tactics, victims, gender, location, responsible state actors, and their collaborators that are limiting the ability of citizens to speak, assemble and organize freely on online platforms, especially social media. Spaces for Change has been tracking incidents of civic repression in Nigeria since 2016, and extended coverage to the West African sub-region in 2020. Currently, incidents are tracked on weekly intervals from media monitoring and other publicly available records of crackdowns on civic participation rights.
Under the e-Rights project, the Closing Spaces Database will be open and accessible to human rights defenders, journalists, lawyers, and activists to track and report human rights violations in the digital sphere, while generating the data, statistics, and facts to support strategic litigation which will contribute to the development of the jurisprudence in this fairly new and evolving area of law.  The database will also support knowledge-building through the regular analysis of tracked incidents to understand the patterns and drivers of the repression of digital rights. This sort of information provides civic actors with the raw material and evidence they need to frame and inform their advocacy strategies and interventions. Other interventions in the e-Rights project include capacity-building programs for a broad range of target groups such as lawyers and judges; awareness creation in three states (Imo, Lagos, Kano, and the Federal Capital Territory) and establishing a Situation Room comprising civil society organizations, lawyers, academics, tech platform providers and government partners to foster collaboration and policy coordination on a wide range of digital rights issues.
Some of the expected outcomes of the e-Rights project, supported by the European Union, include strengthening the capacity of human rights defenders to recognize and deal with the digital threats they face in the course of their work, and creating an enabling environment for the enjoyment of digital rights in Nigeria. Activities under the project are to commence in April 2023 and will be implemented over 30 months in three States and the FCT- Abuja.