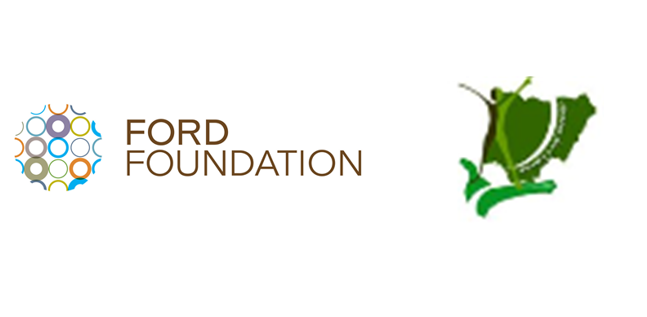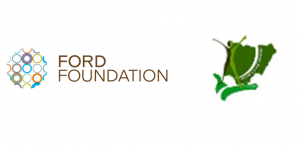 SPACES FOR CHANGE | S4C is excited to receive the Ford Foundation's Building Institutions and Networks (BUILD) grant for the organization's general support, and for project support for institutional strengthening. 'This generous support from Ford Foundation will uniquely position S4C to undertake cutting-edge knowledge-building and advocacy initiatives that protect the rights of marginalized communities, fearlessly demand accountability and steer policymakers to infuse human rights considerations in social and economic decision-making processes in Nigeria', says the organization's director, Ms. Victoria Ibezim-Ohaeri.
SPACES FOR CHANGE | S4C started in May 2011 as an online discussion forum on Facebook social networking site with an objective to provide a coordinated platform for young Nigerian professionals to engage in informed debates about social and economic policies and programs in Nigeria. Tapping the volunteer resources and professional networks developed in the online community, S4C got registered in March 2012, has since then, transitioned from a Facebook discussion group to a highly-respected advocacy organization with two offices in Lagos and Owerri—South-West and South-East regions of Nigeria—undertaking cutting-edge policy analysis and research advocacy focusing on strategic sectors such as energy and environmental justice, housing and urban governance, gender inclusion and defending the civic space.
Receiving Ford Foundation's BUILD grant in the time of COVID-19—when the pandemic is causing major disruptions in the workplace—is timely and strategic. This grant will enable the organization to set up an operational reserve and guarantee a safe and conducive working environment, enabling staff to work from home or from anywhere, without lowering work quality or productivity. It will also help the organization to launch initiatives that promote extractive justice, protect the rights of marginalised individuals groups and communities, and in particular, continue its good work of defending the civic space in Nigeria and beyond.
S4C's journey tells a compelling story of the transformation of raw passion into a powerful tool for social change. Eight years ago, we created a dream that demanded strength, dedication and purpose. The rigorous researches, policy analysis, legislative engagements, online exchanges, stakeholder alliances and public advocacy we have done in the past eight years represent both a glimpse of that dream, and a peep into the future of the organization. With the deepest joy and excitement, we are very proud of the many and great tasks we have accomplished in a short time. The greatest of our achievements is the growing number of passive citizens, especially the youth and marginalized populations we work with, who have suddenly found their voice, and now firmly understand that they are active participants in decision-making and nation building. Nothing can be more inspiring than a sincere encouragement to go and do more. 'By awarding this BUILD grant to S4C, Ford Foundation seems to be saying: GO AND DO MORE', says S4C's director, Victoria Ibezim-Ohaeri.
The Foundation's BUILD initiative is supporting the long-term capacity-building and sustainability of up to 300 social justice organizations around the world, with a view towards strengthening these institutions, making them more effective at achieving their core missions, and reducing inequality in all its forms. The Board and Staff of S4C are grateful to Ford Foundation for buying into the organization's vision, supporting its core mission over the years, and now fully committing to walk together with us to become stronger and achieve greater milestones.