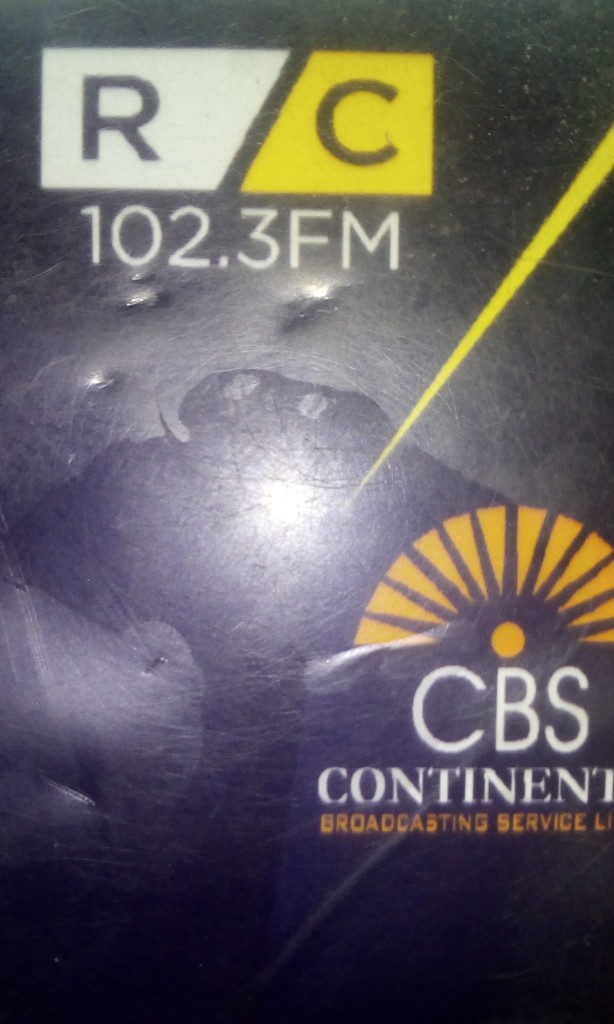 Spaces for Change's Victoria Ohaeri was the special guest on the popular radio show, Kubanji Direct, aired live on Radio Continental 102.3FM, Lagos on November 10, 2015. The topic of the discussion was "Unmasking the Fuel Subsidy Dilemma in Nigeria."
Again, the fuel queues are back, with most Nigerian cities hit hard by fuel scarcity. In places like Imo and Cross River States, petrol now sells between N105 – 180 per litre at the pump, or as high as N200/250 per litre in the black market.
Just last week, the Nigerian government paid oil marketers the first installment of N413 billion to stop them from going on strike, and "avert another fuel crisis". The payment was particularly significant because President Buhari had expressly stated during his electioneering campaign that he was he was going to run a frugal government, revamp the oil sector and deal with powerful oil cabals.
In December 2014, President Goodluck Jonathan paid N381billion subsidy arrears, and paid another N156billion in May 2015. If the recent subsidy bill is combined with the previous payments, it shows that Nigeria has paid N950billion – $4.822billion – subsidy on petroleum products in the last 11 months! Eyebrows are raised when a country that is reportedly broke and cannot pay its workers expends a whopping $4.822billion as subsidy on the consumption of petroleum products in less than one year!
Although Nigeria is the largest producer of crude oil in Africa, the bulk of the crude oil is exported and not refined locally. Almost all the petroleum products consumed in the domestic market are imported with additional costs in shipping, storage and distribution. This importation arrangement had many gaps which fuel marketers routinely exploited. Petroleum subsidy persists as Nigeria's four refineries with total capacity of 445,000 barrels per day function far below their installed capacities while the national oil company, Nigerian National Petroleum Company (NNPC) still imports refined petroleum products to meet domestic demand.
It was against this backdrop that Victoria Ohaeri raised a number of questions that provoked commentaries from a number of listeners and callers:
First: NNPC declared in July 2015 that Port Harcourt Refinery and Warri Refinery had undergone a 9 month phased rehabilitation programme and have restarted production, and functioning at 60 and 80 percent production capacities respectively, with each refinery contributing 5 million litres and 3.5 million litres of petrol to the local supply chain. By November 2015, NNPC's group managing director, Dr, Ibe Kachikwu announced that the three refineries have been shut down and NNPC would need about $500m dollars for effect repairs on them. Does that mean that the NNPC perjured when they claimed that the refineries have been fixed and restarted production?  What is the actual state of the refineries and what are their actual production capacities?
And again, if Nigeria is still paying high fuel subsidy bills despite a change in administration, does that mean that subsidy corruption is still subsisting or that there has been no corruption on the past at all?
Whether or not Nigeria wants to retain subsidy, there are strong arguments for or against the removal or retention of subsidy. In a country where the World Bank's 2014 assessment established that over 70% of Nigeria's 170 million people live in extreme poverty, and depend on $1.25 (N200) or even less per day, subsidies help the poor pay lower prices for energy. Given that renewable energy production is still at its infancy stages in Nigeria, there is really no sustainable alternative to petrol fuel. Even in advanced economies, no other energy source has successfully displaced fossil fuels. Because electricity shortages are rife, low prices significantly expand the access of the poor populations to petro-fuel which is generally used as an alternative source of electricity.
Despite these advantages, fuel subsidies are unsustainable and the cost will keep growing. The close linkages between fuel subsidy and commodity prices at the international market occasions distortion and price fluctuations, especially when crude oil prices rise. Beyond the high subsidy bills that keep growing, the subsidy scheme in Nigeria is vulnerable to misappropriation, encourages smuggling activities, prone to massive leakages, and very difficult to budget for. After outlining the demerits and merits of both arguments for and against subsidy removal, Victoria Ohaeri emphasized that it was in Nigeria's best interest to remove subsidies, and reapply the funds on cookstoves, renewable energy development and electricity generation.