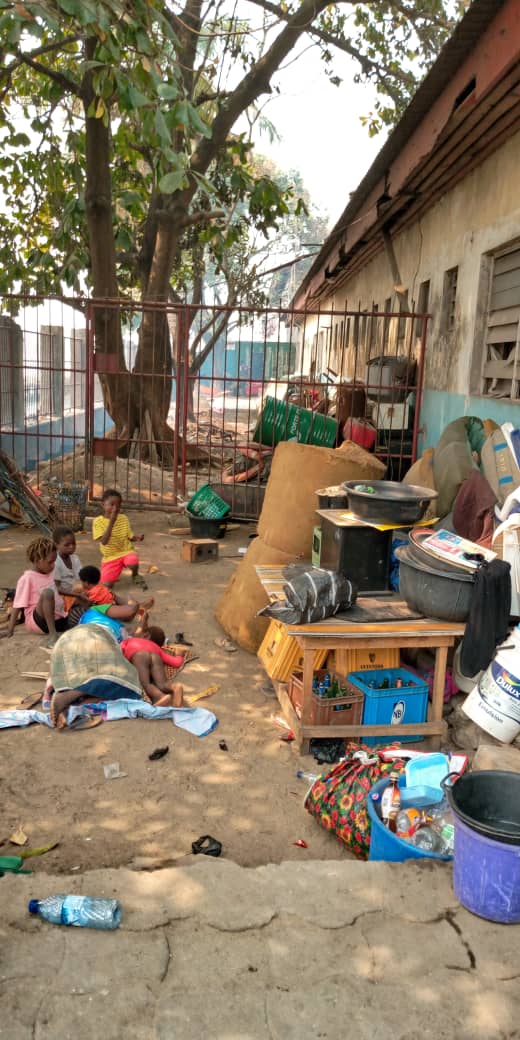 Tarkwa Bay Island in Iru-Victoria Island Local Council Development Area of Lagos State, now adds to the long list of Lagos informal communities forcefully evicted and their inhabitants displaced without compensation, and without the provision of alternative shelter. This time around, federal agents, particularly a combined team of security operatives from the Nigerian National Petroleum Corporation (NNPC), Nigeria Ports Authority (NPA) and the Nigerian Navy, conducted the demolition and mass eviction exercises, beginning from January 21, 2020, displacing thousands of poor families, disrupting children's education, while pushing poor households deeper into poverty. Federal authorities claim that the mass clearance exercise was aimed at clearing structures built illegally and protecting equipment belonging to the country's national oil company from "vandals".
When SPACES FOR CHANGE | S4C visited Tarkway-Bay Island on January 22, 2020, the entire area wore a forlorn look, with heaps of residents' belongings—mattresses, refrigerators, television sets, boxes, cooking utensils, children's books etc— stacked in every corner. Having lived on the Island where they have been engaged in petty trading for decades, hundreds of women and children were seen stranded on the jetty and coastlines, with nowhere else to go.  'This is where we work and live. Now that the security forces have forced us to leave, where do they want us to go to?, the displaced women bemoaned.
Tarkwa Bay Island is comprised of 6 communities namely Tarkwa Bay, Ajegunle, Okun-Ayo, Agbagbo, Ebute-Oko, and Ogogoro. The forced removal of Tarkway-Bay residents appears to form part of a broader campaign to wipe out the inhabitants of waterfront communities under the guise of tourism development and pipeline protection. Before Tarkway Bay, several waterfront communities like Idi-Mangoro, Ilashe and Akalaba, have been targeted with ruthless clearance operations. Other communities like to follow include Sabo-Koji, Apapa, and Tomaro communiy, Snake Island and the list continues.
Too many of these evictions have been carried out in contravention of due process requirements as provided for in constitutional and statutory law, as well as in international human rights instruments, such as the African Charter on Human and Peoples' Rights, to which Nigeria is a signatory.  For instance, security forces used brute force to evict fleeing residents in Tarkwa Bay.  Mr. Onajite Adjoboefe was shot by a naval officer. He continues to be hospitalised at a public hospital, while state and federal authorities have provided his family no form of assistance to aid his recovery.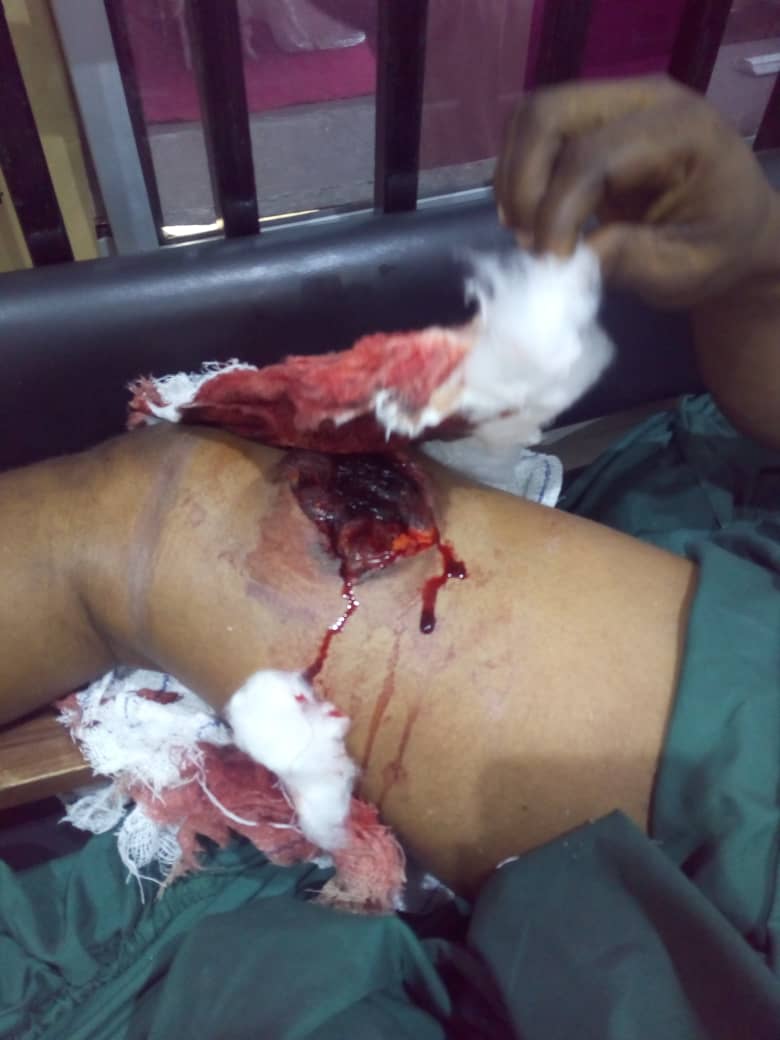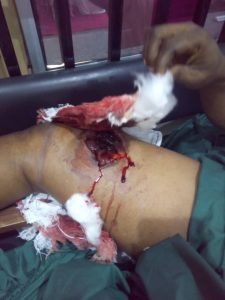 There are ample reasons to believe that pipeline protection is not the real reason behind the recent forced evictions targeting Lagos waterfront communities. First, most of the communities where demolitions have been scheduled do not have pipelines running through them.  Secondly, Nigeria has a plethora of security agencies and operatives permanently stationed in Tarkway Bay Island. Nothing prevents the security operatives from identifying, arresting and prosecuting offenders. After all, there was no prior record or history of resistance to arrests or law enforcement operations in the area.  Resorting to mass evictions as a strategy for curbing pipeline vandalism is tantamount to a blanket criminalization of all the residents of the area, without justification.
S4C's attempt to speak with the federal authorities met a brick-wall.  When S4C contacted the office of the Nigeria Ports Authority (NPA), the responsible official was said to be on leave.  However, during an interview with Channels TV, Rear Admiral Oladele Daji, the Commander of Operation Awatse disclosed that the exercise is part of a government clearance operation tagged "Kuronbe" ,a Yoruba word that means 'leave there'. Operation Kuronbe aims to rid the island of sea robbers and militants who vandalise national assets. Daji also revealed that the Island is officially non-residential (whether under the Lagos State laws or by the NPA which holds the island in trust for the Federal Government); hence the clearance operation.
SPACES FOR CHANGE's 2017 research report: PUBLIC-PRIVATE CONNECTION IN URBAN DISPLACEMENT: A Case Study of Lagos State, found that  most of the documented eviction exercises carried out on informal settlements are not unconnected to the scramble for the land where the poor live.  The land cleared and taken from the evicted populations is rarely ever used for the proclaimed public purpose.
If past antecedents are anything to go by, SPACES FOR CHANGE joins other concerned Nigerians to urge the federal Government and its agencies- Nigerian Navy, the NPA, the NNPC – to halt the displacement exercises at the onset of a new decade. The clearance operations makes worse the country's dismal performance of its' constitutional obligation  to direct policy towards providing adequate shelter for citizens. In a country where the current housing deficit stands at 17-20 million housing units, demolitions of this nature shrink the available housing stock.
Reports say that over 87 million Nigerians are poor including a majority of the residents of the demolished communities of Tarkwa Bay Island. It is for this reason that S4C urges the government at all levels to prioritise programs that ameliorate poverty. The displaced now have no place to call home. The remaining residents of the Island have scant access to necessaries as the hospital, pharmacies, and schools have all been shut down and the professionals in charge of them chased away.
Nigeria needs to adopt humanitarian standards for the conduct of displacement exercises. Such standards should prescribe procedures for managing any form of displacement that are inevitable in order to guarantee dignity and safe transitions, and reduce suffering. This will also address gaps in Nigerian law which do not adequately envisage and provide compensation and resettlement schemes for persons displaced as in the above instance.