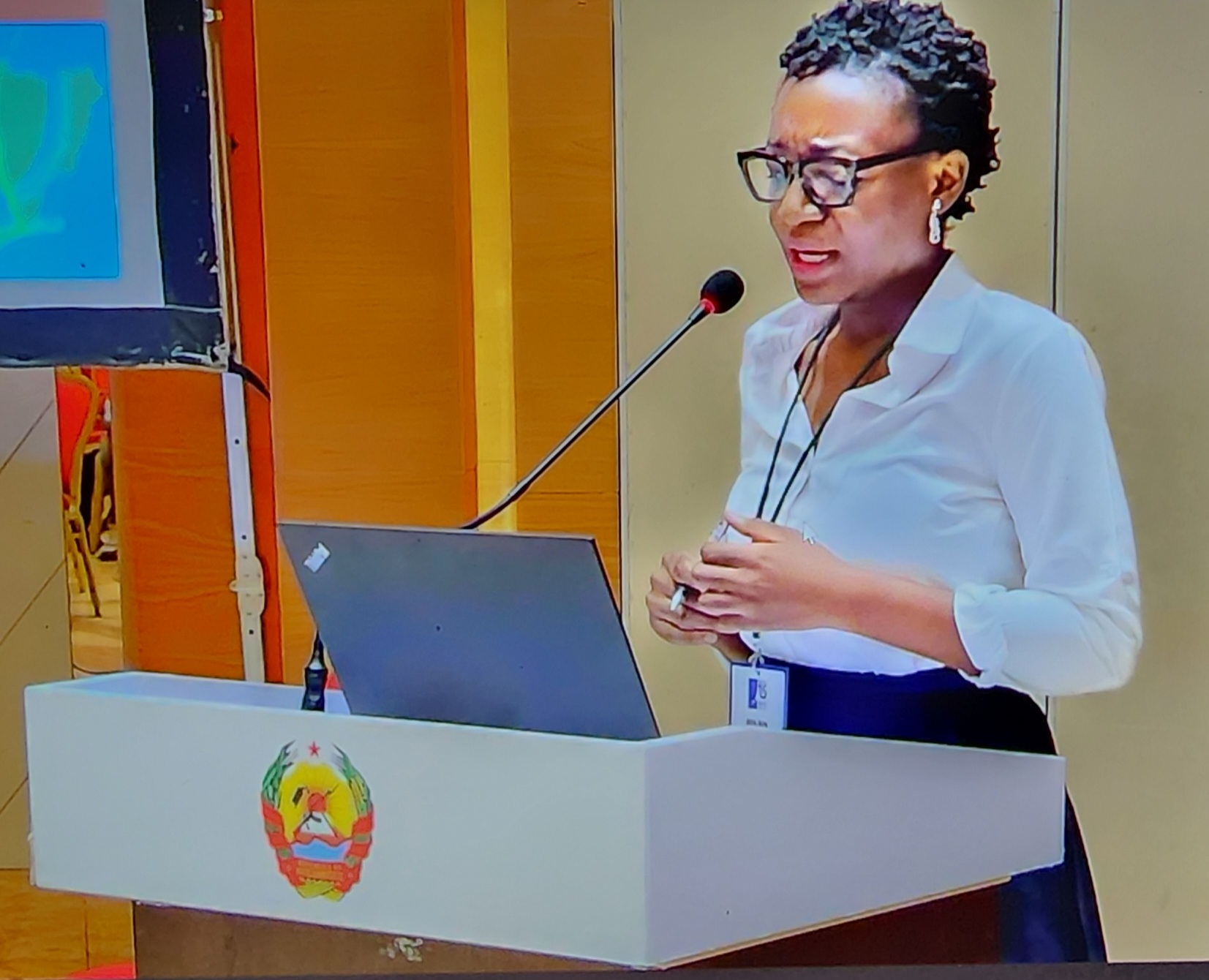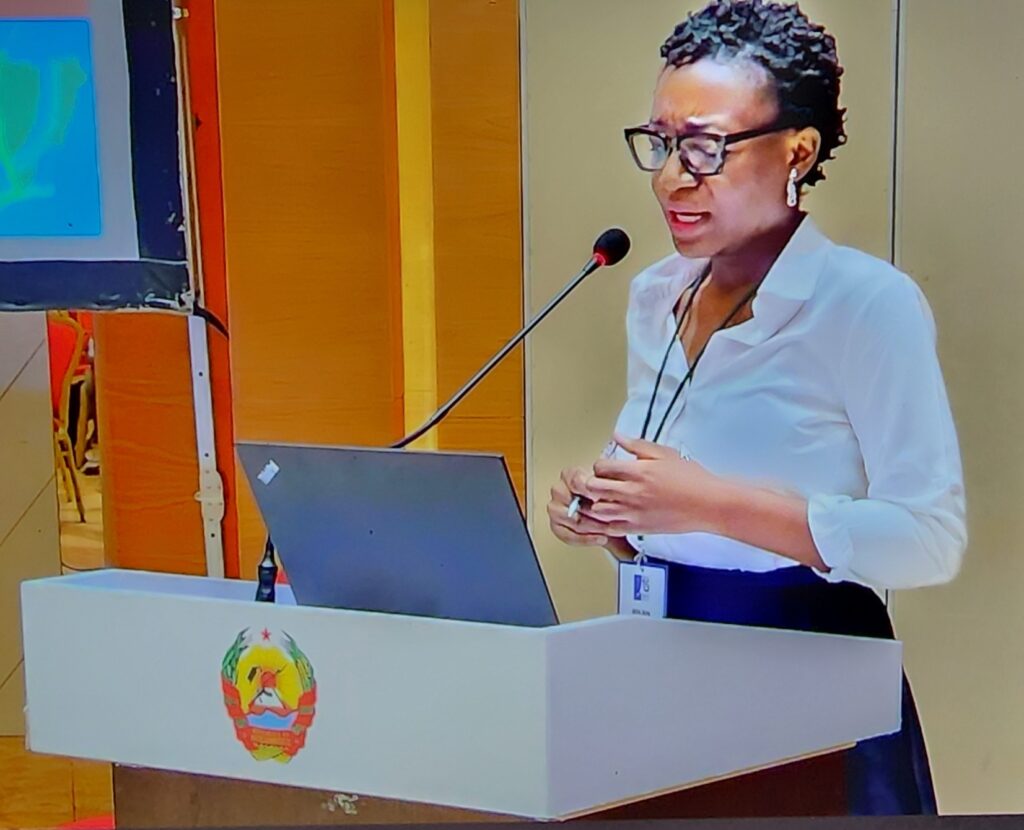 S4C's Communication Officer, Ms. Sefa Ikpa,  joined other researchers and scholars at the International Conference on Conflict, Violence, and Development organized by the Mozambique-based Institute of Social and Economic Studies (IESE), in Maputo, Mozambique on September 19-21, 2022.  Discussions at the conference bordered on a wide range of issues pertaining to extractive justice such as national resource curse in Africa,  multi-dimensional poverty in resource-rich communities like the conflict-torn provinces in Cabo Delgado in Mozambique and the Niger Delta in Nigeria, violence against women during resource-linked conflicts, militia formation, insurgent activities, peacebuilding, and energy transition.
On the third day of the conference, S4C's Ms, Ikpa presented research findings from the 2022 research report, titled, 'Making Space for Dialogue on Just Transitions in Africa's Oil and Gas Producing Regions. The research was conducted in collaboration with the Institute for Development Studies (IDS), Power Shift Africa and IESE, with support from the British Academy.  Speaking on "Community Perspectives on Just Transition", she chronicled the policy and legislative initiatives that the Nigerian government has rolled out toward meeting its climate commitments. Ever since President Buhari announced the country's commitment to net zero by 2060 at the COP26 held in Glasglow last year, the country has passed the Climate Change Law and unveiled the Energy Transition Plan. However, evidence is showing that all these initiatives have been designed without the participation of communities, especially those most-impacted by decades of fossil fuel exploration. The Niger Delta Basin is Nigeria's most productive region for crude oil, encompassing 78 of the available 159 oil fields in Nigeria. Despite carrying the burden of the nation's economy, the Niger-Delta region has not experienced accompanying economic, infrastructural, and social growth. As a result, tensions are commonplace in the area. These tensions take the form of protests, thefts, bunkering, militarization, and most recently, violence and kidnappings.
In 2022, Spaces for Change conducted a study that sought to build qualitative evidence of different stakeholder perspectives on a just energy transition, with a dedicated focus on what oil- and gas-rich communities think about and want from the energy transition. Research evidence showed that local voices must be sought, considered, and included in the transition plans. For the people in the communities, who bear the impact of fossil fuel extraction, a just transition has multiple meanings and these meanings and expectations vary across women, men, youth, state governments, and civil society organizations. Research evidence showed that unlike the fossil fuel era where the government retained control of all mineral resources, communities are yearning for better resource control of renewable energy sources and benefit-sharing mechanisms in the green economy.  Another shared consensus among communities is the need for clean-up of the environment as a precondition for phasing out fossil fuels. Corporations must not be emboldened nor allowed to leave their mess behind under the guise of energy transition. That means that for energy transition to be just, oil and gas corporations must bear the ultimate responsibility for clean up and restoration of the environment, as far as possible, to its original state.
Issues raised during the presentation provoked several questions and answers from the audience comprising local activists, scholars, students, and policymakers. Through discussions of this nature, S4C contributes to the global and regional discourse on energy transitions, while ensuring that the needs and priorities of marginalized groups are reflected and mainstreamed into national and international transition agendas.