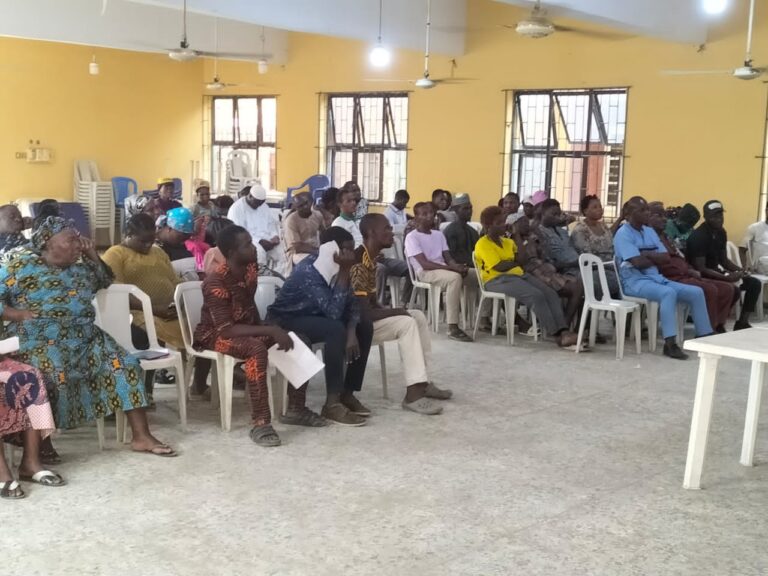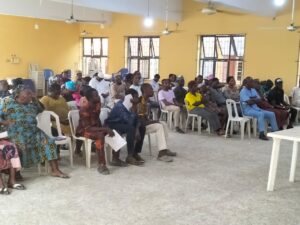 Nigeria's 2023 general elections will be the first general elections to be held under the country's new Electoral Act of 2022. A few days to the elections, many Nigerians are still unaware of the provisions of the new electoral law, especially the voting process powered by new digital technologies. To bridge that gap, Spaces for Change|S4C and the Communities Alliance Displacement (CAD) partnered with the Independent National Electoral Commission (INEC) — the country's electoral umpire — on a strategic voter education drive in informal and rural communities in Lagos and Imo States. Through this voter education drive, S4C is taking important messages about the new electoral processes directly to the informal communities, markets, schools, and churches, sensitizing them on their voting rights and the latest innovations in the electoral system.
The outreach in the informal and rural communities in the two states builds on several years of clamoring for the rights of historically marginalized groups to participate in governance processes. Although voting is a fundamental human right, the inhabitants of slum and informal communities face several obstacles to political participation, including a lack of information and representation, insecurity, systemic discrimination, geographical isolation, and a lack of confidence in the electoral process.  Because they lack access to political leaders and are grossly underrepresented in decision-making processes,  their needs and interests are hardly ever considered.  Consequently, slum areas are characterized by poor amenities, degraded environment, inadequate housing, overcrowding, and unsanitary conditions. The voter education outreach, therefore, forms part of a broader strategy to empower residents of informal communities to use the ballot to vote for capable leaders that can transform their social and economic conditions.
At these outreaches, communities learned about their voting rights, beginning with the importance of eligible registered voters picking their permanent voter cards (PVC). Under the new electoral law, the Bimodal Voter Accreditation System (BVAS) has been introduced to enhance the accreditation and transmission of results to INEC's Election Result Viewing Portal (IReV). BVAS accredits voters either through thumbprint or facial recognition technologies. The BVAS device will be deployed to every polling unit to reduce the incidence of electoral malpractice. Mock exercises of the voting process were conducted during the outreaches to walk participants through the new technological devices and their methods of operation. 
In Imo, the community outreaches were combined with street walks and radio programs that provided target groups with the necessary information needed to make informed voting decisions. S4C also visited churches (such as Salvation Ministry Owerri, Winners Chapel Owerri, and St Peters Anglican Church Irete Owerri West LGA); major markets (Relief Market Owerri, Orie Ogbaku and International Market Ubommiri in Mbaitolu LGA) and institutions of higher learning (Alvan Ikoku Federal College of Education Owerri) between January 15 – 24. In Lagos State, youth organizations, market women's associations, people living with disabilities, and leaders of informal settlements in Lagos Mainland, Apapa/Iganmu, Bariga, and Ebute-Metta gathered at a townhall held on February 8, where they heard directly from experts drawn from S4C and INEC officials. Across the two states, emphasis was laid on shunning all forms of electoral malpractice and the associated penalties.  Community concerns around voters' safety, the credibility of the BVAS technology,  vote-buying, and accessibility to the polling units, were all addressed.
These outreaches wrapped up the organization's voter sensitization campaigns that began in May 2022.  Elated community members applauded the timeliness of the information received during the outreach while market women asked for more opportunities to get them involved in issues of national importance.  So far, the program has reached over 1,000 persons directly while the eagerness to participate in the forthcoming general elections is quite evident in all the areas reached.