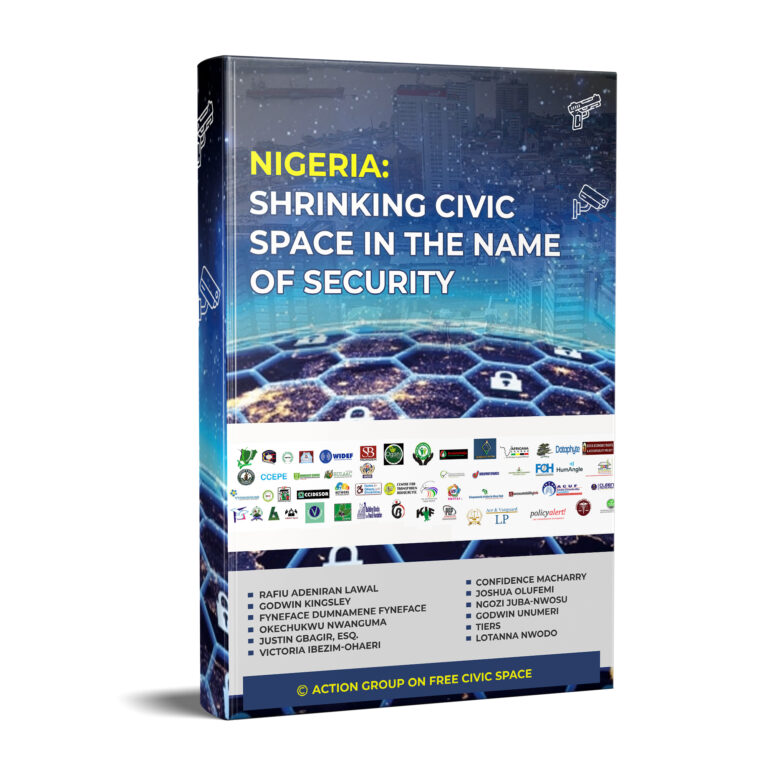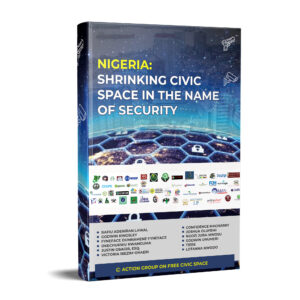 Spaces for Change | S4C and members of the Action Group on Free Civic Space (AGFCS) are excited to receive the Fund for Global Human Rights' (FGHR's) renewed support to counter the over-application and abuse of security infrastructure and narratives to close civic space in Nigeria. With the objective of disrupting, reforming and transforming the influence of security on the civic space, this new project will amplify findings from AGFCS's recently-published three Security Playbook studies which chronicled extensive evidence of the misuse of security architecture to shrink the civic space in Nigeria.
As many regions in the country gradually slid into theaters of conflict over the years, the civic space in Nigeria has continued to dangle between obstructed and repressed. AGFCS' three-part Security Playbook research findings show how massive budgetary allocations for the procurement of  military equipment and surveillance technologies to curb insecurity have been diverted to arbitrarily surveil citizens, crack down on dissenters and propagate unhealthy narratives against civic space actors. Research findings also establish how the incorrect transplantation of global security initiatives to counter terrorism and other organized crimes are increasingly becoming a dominant driver of closing civic space in national contexts.   From the incorrect adaptation or importation of international counterterrorism norms into national terrorism legislations to the overbroad application of local terrorism laws to the extension of money laundering and terrorism financing obligations to civic actors, the civic space has continued to contract under the heavy weight of these transnational pressures.  To reclaim the civic space from continously contracting under heavy security measures and ensure that constitutionally guaranteed freedoms are not completely eroded, this grant award couldn't have come at a better time.
Under this grant, twenty (20) member organizations of the Action Group on Free Civic Space, strategically stationed in Nigeria's six geographical regions, will implement diverse advocacy projects across the country ranging from trainings for civic actors to media outreaches, community engagements, townhall with security agencies, capacity-building for law enforcement and spearhead narrative-changing campaigns. The strategic advocacy in the course of the grant year is based on the three pillars of recommendations in the Security Playbook: the laws and measures, reversing data privacy breaches and digital restrictions, and countering negative narratives against civil society. A coordinated effort will be launched to engage stakeholders cutting across government, civil society, media and academia to push back against all security-related restrictions on the civic space.
Spaces for Change joins members of the Action Group on Free Civic Space to celebrate this grant award. This support will enable the group to double down on its commitment to safeguard the civic space, protect democratic freedoms while leaving no one behind.