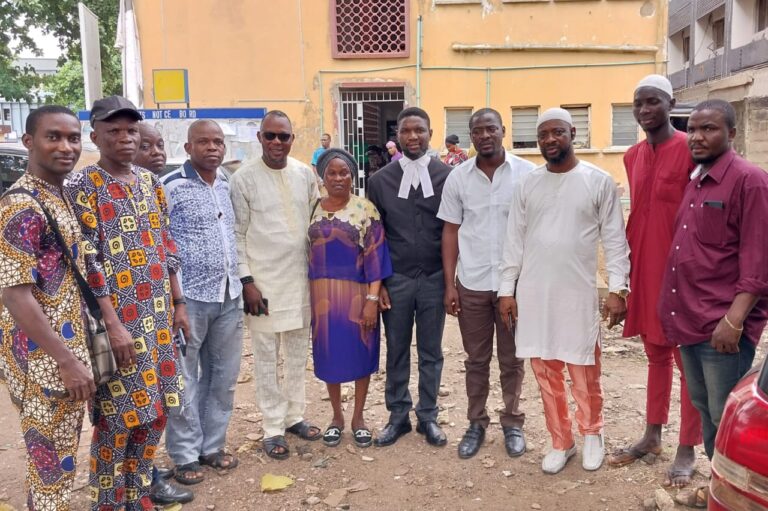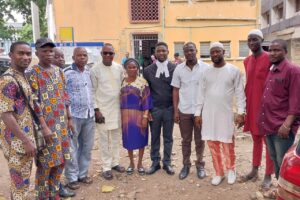 Months after Spaces for Change | S4C sued the Lagos State Government challenging the unlawful demolition of the Oke Ira community in Igbogbo, Ikorudu, Lagos State, the matter was assigned to a pre-trial judge on January 30, 2023, and has been scheduled for mention twice. At the court hearing held on February 6, S4C's legal team briefed the judge on the steps they have taken to serve the defendants with the originating writ of summons together with hearing notices.  The five defendants comprising the Lagos State Government and her agencies were absent in court, and have yet to file a reply to the processes served on them. The presiding judge adjourned the case to March 6 to afford the defendants a further opportunity to reply in line with the requirements of a fair hearing.  Despite this setback, both the assignment of the case and the and court hearings offer a glimmer of hope to the indigenous family of Aina-Tayo, Ogunbiyi & Adewusi and the residents of Oke Ira village in their collective quest for justice.
Recall that the Lagos State government had through the Ministry of Physical Planning and Urban Development and the Lagos State Building Control Agency with the assistance of the Lagos State Commissioner of Police, demolished about 150 houses in Oke Ira on May 31, 2022. S4C approached the court on their behalf seeking both declaratory reliefs and compensation for the claimants. The matter is now receiving judicial attention at the Ikeja division of the Lagos High Court. This has been made possible under the organization's pro bono legal program which aims to promote and defend the social, economic, and cultural rights of people living in marginalized communities.
Communities Alliance against Displacement (CAD) — a group of leaders of marginalized and displaced communities in Lagos working together to tackle forced displacement and the critical challenges of inadequate housing confronting impoverished slums and informal settlements — were present in court in solidarity with the claimant's quest for justice. The CAD leadership encouraged them to be resolute and confident that justice will prevail.
The case awaits further directives from the court on the way forward. The defendants are required by the High Court of Lagos State (Civil Procedure) Rules 2019 to file their defense to the claim within 40 days from the date of service of the originating processes on them. If they do not comply with the provisions of the rules before the return date, the court may proceed without their participation. Alternatively, the claimants may opt for a summary judgment on the ground that the defendants have no defence to the claims made against them.