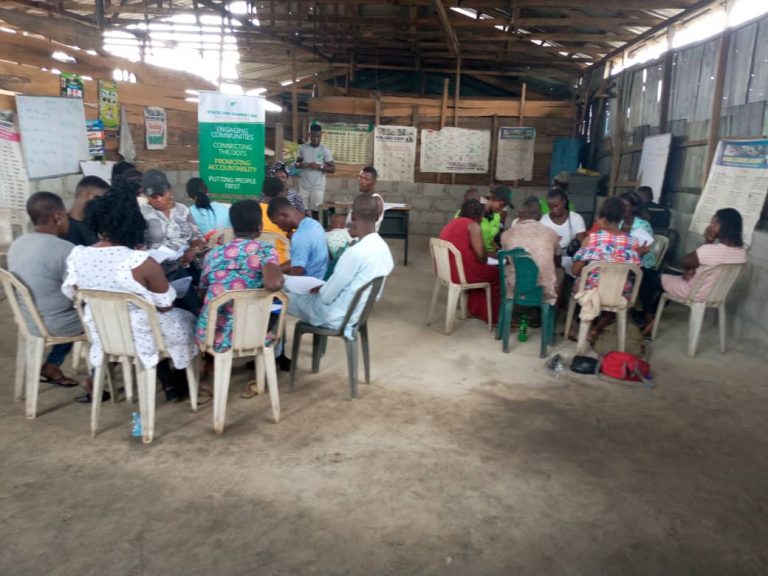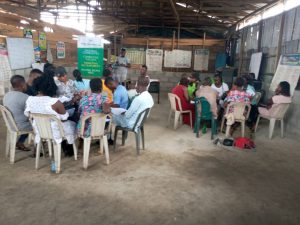 Coming on the heels of the Lagos State Water Corporation's (LWC's) proposal to expand the access of the urban poor to basic services through the immediate connection of selected informal communities to the state's pipe-borne water network, SPACES FOR CHANGE | S4C is carrying out an initial rapid assessment of water and sanitation needs in the targeted communities using household survey, focus group discussions and other data collection techniques. Through a stratified random study which began in September 2019, S4C is examining the availability, accessibility, affordability of potable water in Lagos informal communities, and also gauging the viability of the proposed water projects in terms of their financial costs, social and economic benefits, environmental impacts and identification of the end-users.
LWC's criteria for selecting communities to benefit from the state water projects informed the survey methodology and assessment techniques. The criteria include:
minimum community population size of 5,000 persons,
presence of clustered houses for ease of connection,
available space to install water facilities
community cooperation and commitment to use the water supplied, and pay applicable water rates,
assurance of community protection and commitment to bear the cost of maintenance of the water facilities, among others.
The household survey and focus group discussions conducted in two Lagos informal communities—Ijora-Badia and Ebute-Metta—obtained responses from 145 households comprising 99 women and 46 men. In the surveyed communities, the residents are predominantly low-income or poor, living in unsanitary and squalid housing conditions. The lack of adequate housing infrastructure compounds the sanitation challenges  that they face. In Badia, the surveyed areas include Baale, Church, Enigbokan, and Korede Streets. In Ebute-Metta, the survey covered streets such as Glover, Ebute-Onipomo, Market, Kadara, Kano Streets and Borno Way. A focus group discussion held on September 21, 2019 had 25 respondents (17 women and 8 men), from both communities in attendance.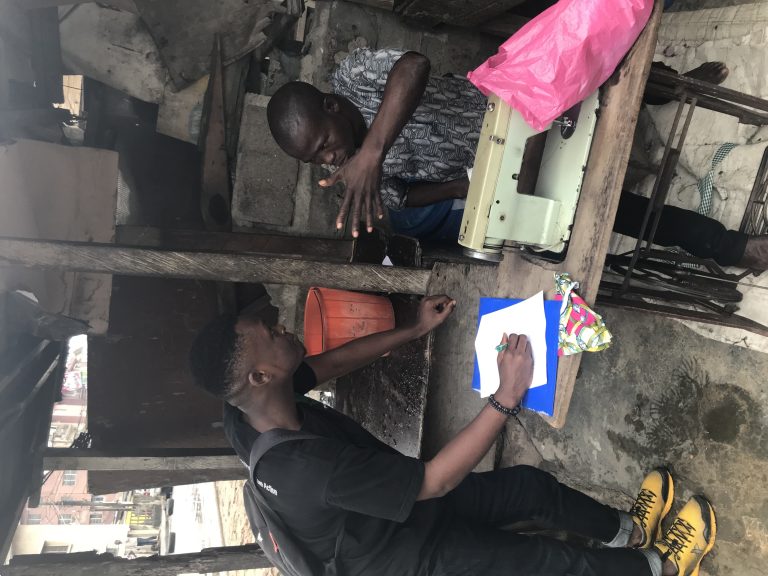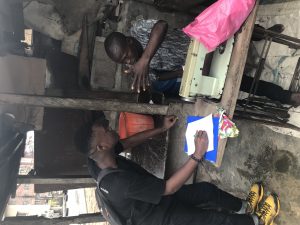 The study was preceded by a scoping study that looked into the following research questions:
How low-income communities currently connected to the Lagos Water Corporation (LWC) water grid, use, manage, and enjoy the benefits of the amenities?
How low-income communities without access to LWC facility, access and/or manage water?
How (in)adequacy (measured by accessibility, affordability and availability) of water amenities affect sanitation and health of target community residents?
How the above target communities manage their local water facilities?
The survey collected data using questionnaires comprised of 38 questions designed to obtain accurate data about the local demography, the available water sources, the state of existing water infrastructure, prevailing water rates, local hygiene practices, cultural habits and taboos, soil and environmental conditions, potential pollution risks, specific vulnerabilities of local populations, among others.
Preliminary findings reveal most households access water through wells, boreholes and informal water vendors for a fee. Preference for water facilities installed in proximity to homes was observed. For instance, in Badia, residents live within a close range to a number of water vendors, covered or uncovered wells reserved for domestic purposes, excluding drinking. Finding water to drink is a huge challenge in both communities. Consequently, residents dedicate a considerable chunk of their income toward procuring clean drinking water in the form of pure water sachets and pump water from informal vendors. The difficulty in accessing drinking water probably informed the widespread enthusiasm and acceptance of the new water projects, especially water treatment plants and installations that will guarantee access to clean drinking water.
Certain cultural practices linked to water were also documented. For instance, a food vendor at Badia talked about the practice of burying voodoo around water facilities in her community. She pointed to one such facility opposite her shop, which frightens users to avoid those points, thereby widening access gaps.
It is hoped that the research findings will inform official priority-setting, planning and fiscal viability analysis of the proposed projects. The study has also been launched as part of a broader effort to introduce the water projects to communities in a positive light, bolster community understanding of the project rationale and facilitate early engagement around the potential benefits and uncertainties.