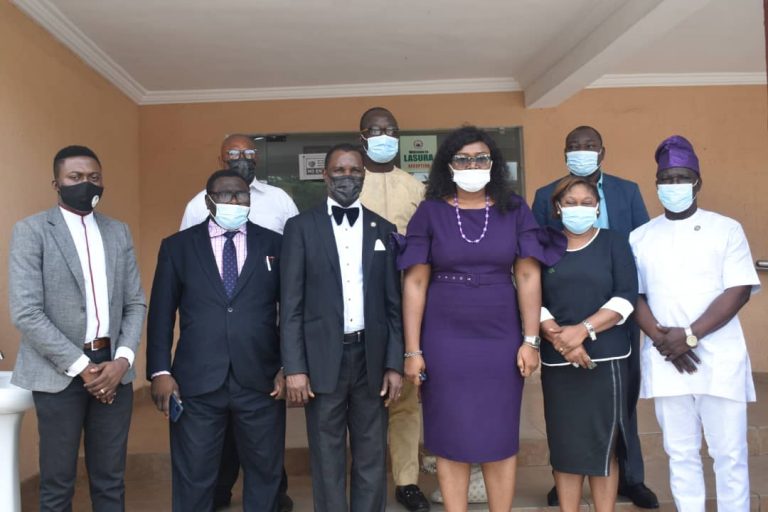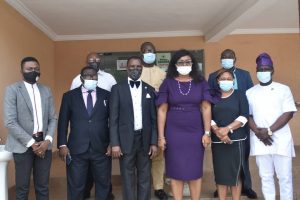 Whether you are part of the government or the civil society, we are all trying to come up with a solution to the mounting urban infrastructure crisis, especially the provision of housing and tenure security for the teeming urban poor populations.  It's time for government and civil society to take the driver's seat, get in gear and learn together from what has worked and what is not working in the current urban regeneration strategies in order to fix identified gaps and also reach new milestones of improvement. This was the resolution reached at the high-level meeting held on August 25 between SPACES FOR CHANGE | S4C and senior officials of the Lagos State Urban and Renewal Agency (LASURA). LASURA is the state agency responsible for monitoring and identifying areas in the metropolis that need upgrading and advising the state government on rehabilitation, redevelopment or renewal programs where applicable.
In its routine monitoring of urban development practices in Lagos State, S4C has tracked 18 city infrastructure development, community upgrading and regeneration projects either proposed or currently being undertaken in different parts of Lagos State by LASURA and other agencies of the Lagos State Government. If not properly managed, these initiatives have enormous potential for large-scale displacement via forced eviction of large numbers of residents living in the targeted informal and slum communities. Because the targeted neighbourhoods are characteristically infrastructure-deprived and densely-populated, this means that evictions are imminent and may hit the predominantly low-income and very poor residents who live there the hardest. On the heels of these research findings, S4C requested this meeting with LASURA to ensure that the urban regeneration efforts wore a human face and explored bottom-up approaches.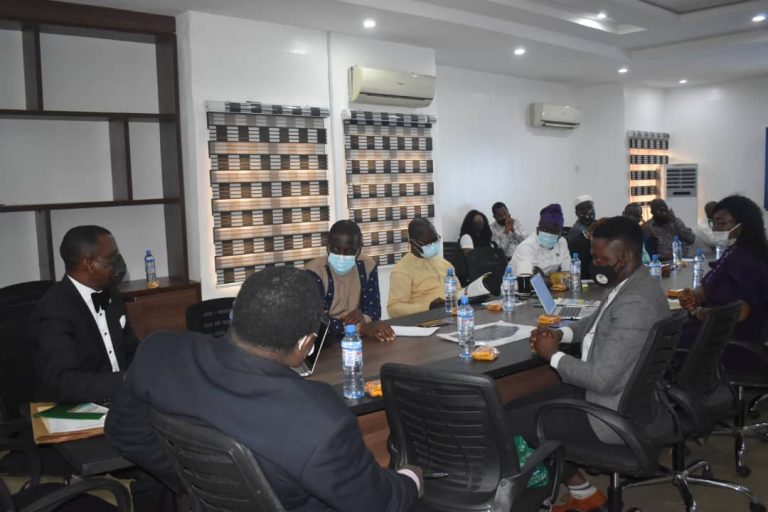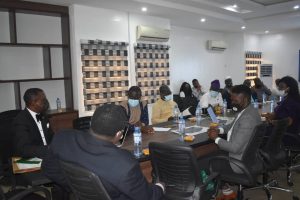 Receiving S4C team on behalf of the General Manager, LASURA, Tpl. Emmanuel Owokade, Head of the Research, Statistics & Evaluation, explained the strategies deployed by the agency towards achieving its statutory responsibilities which includes mapping and profiling of slum and informal communities, community needs assessments, stakeholder engagements and developing tailored initiatives to suit the needs of communities. That introductory remark set the tone for S4C's Legal Officer, Omotayo Odukola Joseph, to present the organization's research, policy campaigns and community advocacy work that align with LASURA's statutory responsibilities. The conversation delved deeper into S4C's technical and legal support to Communities Alliance against Displacement (CAD) – a coalition of informal communities seeking to improve security of tenure, prevent forced evictions and increase public participation in urban planning processes. S4C further highlighted how previous research reports—like the Public-Private Connection in Urban Displacement: A Case Study of Lagos State—have revealed mass evictions, forceful displacements, and the gentrification of informal communities in Lagos carried out under the guise of urban renewal. Research findings have also exposed the exploitative role of private actors and landowning chieftaincy families in this venture, sometimes with the backing of state actors.
LASURA is already taking some steps to address some of the gaps highlighted in S4C's research studies. LASURA is currently working in partnership with a UK-backed agency to prepare operational guidelines for the identification and classification of slums and informal communities in Lagos State. The guidelines, when it becomes operative, will guide the agency's daily operations in the implementation of urban renewal projects, ensure compliance with human rights principles and international best practices.
Conclusively, the meeting ended with a resolution highlighting the importance of knowledge-sharing and stakeholder engagement towards ensuring that there is a healthy balance between improving urban infrastructure, city beautification and preserving the housing rights of the urban poor. Any urban regeneration that does not strike this balance will produce adverse consequences on the most vulnerable sections of the city populace and enable human rights violations to flourish. LASURA reiterated the commitment that the state's urban regeneration and development projects would always wear a human face by ensuring prior and informed consultation with the relevant stakeholders, especially the residents of slums and informal communities.