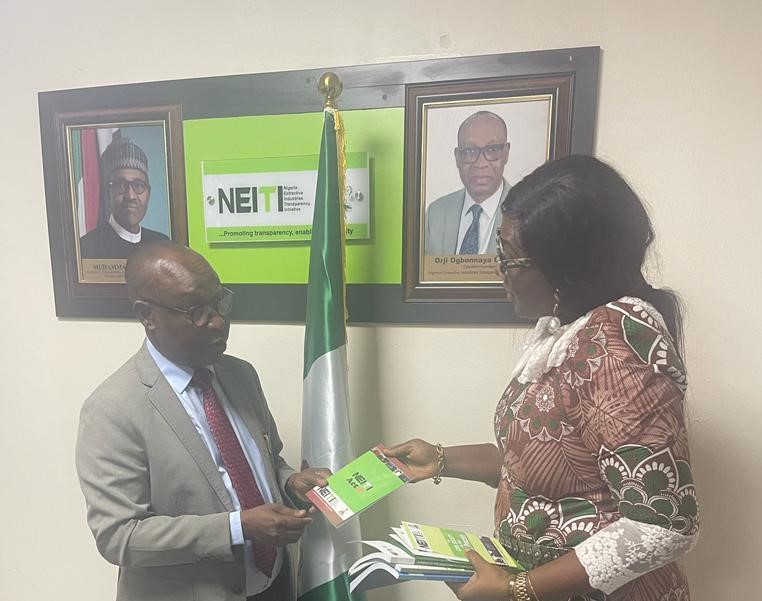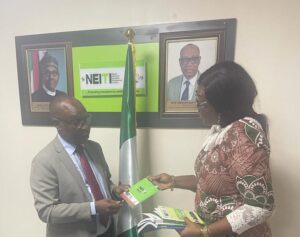 SPACES FOR CHANGE | S4C paid a courtesy vist to the Nigeria Extractive Industries Transparency Initiative (NEITI) on the 7th of April 2022. Dr. Ogbonnaya Orji, NEITI's Executive Secretary, along with other management staff, warmly welcomed S4C's two-person delegation at their head office in Abuja, Nigeria.   During the visit, NEITI and S4C discussed various opportunities for cooperation, particularly in the fields of contract transparency, benefit sharing, crude oil theft, host communities and energy transition.
S4C learned about NEITI's diverse extractive sector transparency initiatives such as its recent report detailing oil companies' liabilities to the Federation as of December 31st 2020 which stood at N1.32 trillion or $3.17 billion. These liabilities are collectable revenues accruable to the Federation by the former Department of Petroleum Resources (now comprising the Upstream Regulatory Authority and the Downstream and Midstream Regulatory Authority) and the Federal Inland Revenue Service owed by 51 companies as of 2020. Not only that, NEITI constituted a Joint Inter-agency Committee on the Public Disclosure of the Contents of Oil, Gas and Mining contracts. This Committee will see to it that certain terms and conditions set out in the contracts are fully disclosed. They include contracts for the exploration and exploitation of Nigeria's oil and gas assets under the Joint Operating Agreements, Production Sharing Contracts, Service Contracts and Sole- Risk Contracts. The disclosures would also cover contracts in the solid minerals sector amongst others.
In turn, S4C's team discussed the organisation's ongoing research examining the justness of the clamour for energy transitions. S4C also discussed its plans to produce Community Investor-Community Guidelines for deepening community stakeholders' understanding of extractive operations going on in the communities, enabling them to have meaningful negotiations and engagement with investors. The Guidelines will not only empower and address the information needs of community leaders, women and their youth, but will also be a useful resource for federal and state governments, regulatory bodies, environmental justice advocates, legal practitioners and other professionals committed to protecting the right of communities to benefit from natural resources, the right to a safe environment, and the right to participate in natural resource governance.
NEITI and S4C wrapped up the discussions by identifying points of convergence between their respective institutional mandates. They also discussed how to bolster the production of homegrown data and also push for policy changes based on evidence-based research findings. The meeting ended on a very positive note with both parties committing to collaborate to advance extractive justice causes in the country.