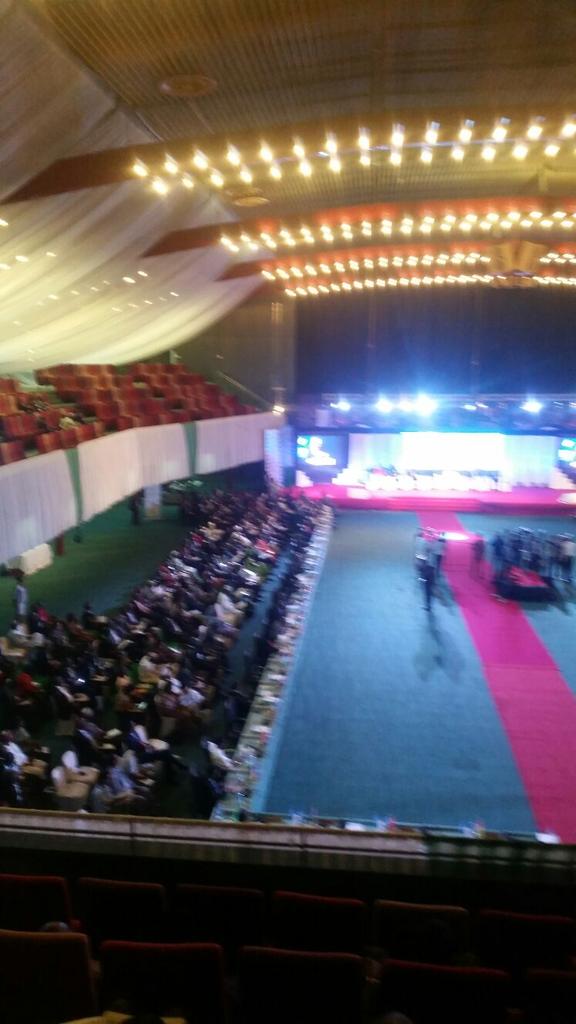 Spaces for Change joined advocates, urban experts, city managers, urban policy makers, activists and political leaders drawn from 52 African nations at the UNHABITAT Africa Regional Conference on Habitat III held in Abuja, Nigeria, between February 24-26, 2016. After three days of deliberations, seven priorities areas – christened the Abuja Declaration – were unanimously adopted as core issues requiring strategic intervention  which African nations must tackle in order to address Africa's housing deficit. One such priority area is "the enhancement of people-centred urban and human settlements through access to affordable and adequate basic services, housing and land, urban safety and security, and upgrading of slums."
Spaces for Change|S4C is leading advocacy in Nigeria on issues of forced evictions targeted at slum dwellers in the name of "slum upgrading." For instance, residents of a sprawling Lagos slum – Badia –  were forcefully evicted, and their homes and business premises demolished at the peak of torrential rainfall on September 18, 2015.  The Ojora Chieftaincy family claims that it ordered the eviction pursuant to a March 2014 judgement of a Lagos Court.   The Nigerian Police Force and bulldozers operated by officials of the Lagos State Government, provided material support throughout the exercise. The demolition exercise continued again on 22 September, moving from Badia East toward Badia West, displacing more than 10,000 people, predominantly women and children. As of February 2016, babies, young children of school age and their mothers continue to sleep in open spaces, increasing their vulnerability to health and environmental hazards. Please see photos here. Spaces for Change continues to provide legal representation to the evictees.
With half of the world's population today living in cities, compared to less than 5 per cent a century ago, and projections holding that by 2050, 70% of the world's population, representing 6.4 billion people, will be living in cities, with 95% of this expansion taking place in developing countries, mostly in Asia and Africa, there is now more than ever, the need to address rapid urbanization in a sustainable way. According to Joan Clos, the Executive Director, UN-Habitat, Africa's population growth is projected to double from one billion in 2010 to two billion in 2040, with an accelerated transition from rural to urban population. In this context, the United Nations Conference on Housing and Sustainable Urban development (Habitat III), which will take place in Quito, Ecuador, from 17 to 20 October, 2016, offers a unique opportunity for global discussions on human settlements and urbanization.
In light of the above, the regional conference, which was declared open by Nigeria's Vice President, Professor Yemi Osinbajo, aimed to enhance engagements between state and non-state actors in order to build consensus around identified housing and urban development priorities and amplify Africa's voice at the global level towards HABITAT III.